SEO Agency In West Sussex
At britweb, we have provided expert SEO services to clients across West Sussex for over 17 years. As specialists in search engine optimisation, we know exactly what it takes to help businesses in West Sussex rank higher and drive more leads.
Our Local SEO Services in West Sussex
With decades of experience under our belt, our team of SEO experts tailor customised strategies designed to deliver results for your business.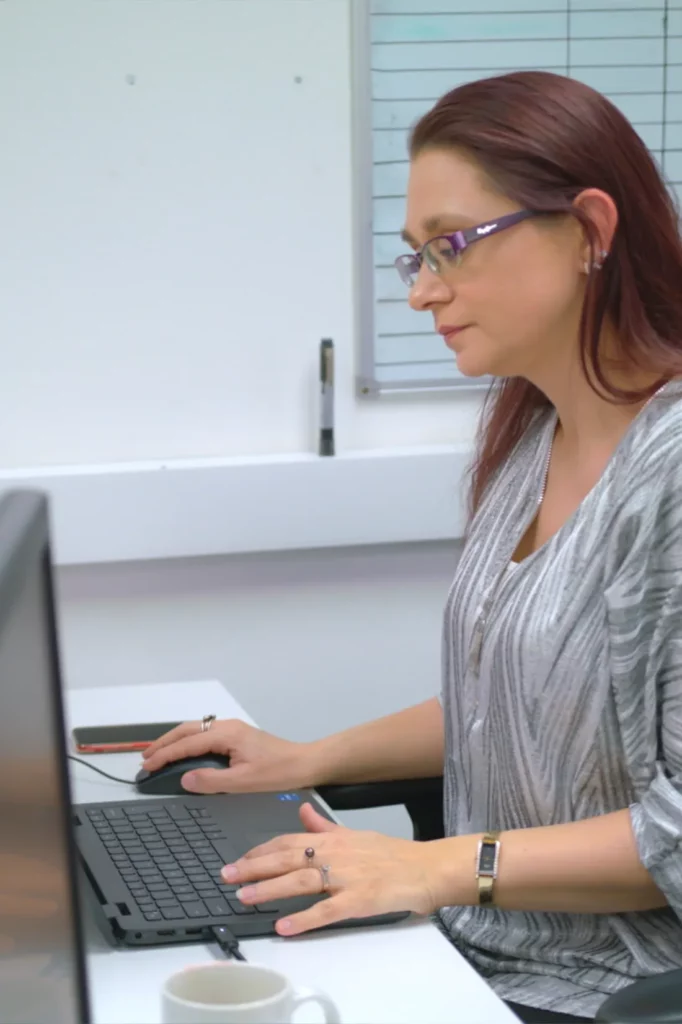 Some of the local SEO services we provide include:
On-page optimisation – We optimise your website pages, including meta titles & descriptions, headers and content to target relevant keywords. This helps search engines understand your business and what you offer.
Technical SEO – We perform site-wide technical enhancements such as improving site speed, fixing broken links, enhancing structured data, and more. This improves crawlability and indexing.
Link building – We build high-quality backlinks from relevant websites to signal search engines that your site is authoritative in your industry.
Local listings optimisation – We ensure your Google Business Profile and other local listings are claimed, verified, and optimised to rank higher in local pack results.
Citation building – We manually build citations on highly authoritative directories and industry-specific sites. This bolsters local SEO rankings.
Reviews management – We help you proactively generate positive online reviews, building trust and authority.
Our approach to SEO
The Benefits of SEO for West Sussex Businesses
As a West Sussex business, investing in SEO and digital marketing provides a wealth of benefits:
Increased Brand Awareness – By ranking higher in search engines for relevant keywords, you gain more visibility, improving brand awareness in your local market.
Cost-Effective – SEO provides a strong return on investment versus other forms of paid advertising. Once search engine rankings improve, you gain 24/7 exposure for free outside of your optimisation investment.
More Traffic & Leads – Good SEO can send highly targeted, local traffic to your site, leading to increased business, sales and ROI.
Outranks Your Competition – An effective SEO strategy helps you rank above competitors in search engines for service-related keywords your customers are searching. This provides a distinct competitive advantage.
Builds Trust & Authority – Higher local pack rankings and positive local reviews build trust and credibility for your West Sussex business.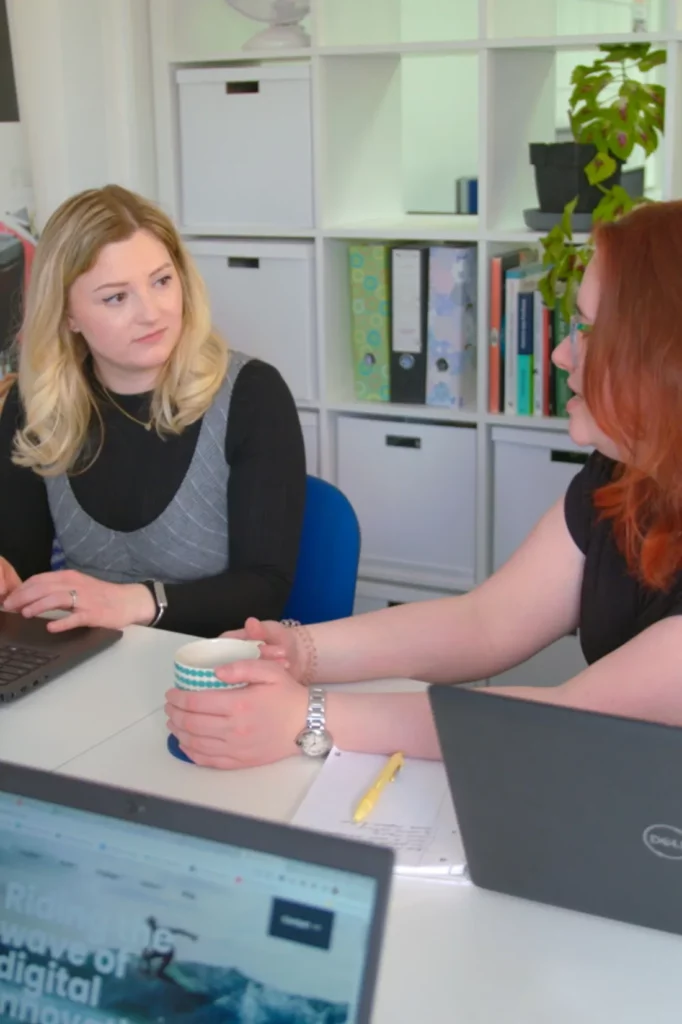 Free website review
We're offering West Sussex businesses the chance to apply for a free SEO audit from our team of SEO service experts. If accepted, you'll receive a 15-minute video walk-through from one of our specialists, fully personalised for your business.
Our review will explain how well your website is currently ranking in search and offer some expert observations on how well your website and local SEO are performing. We'll point out any issues or opportunities for improvement in your on-page SEO, technical SEO, backlinks and overall search engine optimisation.
This is a chance to get an outside perspective on your SEO from a top SEO agency in West Sussex and learn how to optimise your website for search engines. Apply for a free website review today to boost your website visibility and traffic!
FAQ
How long does it take to see SEO results?
It depends on your existing site health and authority vs. the competitiveness of your industry, but generally speaking, 3-6 months is a reasonable timeline before you see rankings begin to improve, with an upward trajectory from then on.
How can SEO complement my other marketing efforts?
SEO works hand-in-hand with your social media, PPC, email marketing and other efforts by increasing brand visibility and driving targeted traffic to your site. This inbound traffic supplements your outbound marketing.
How much does SEO cost?
SEO fees vary depending on the size of your website and the scope of strategies needed. Many SEO agencies provide customised quotes based on your unique business needs. SEO fees are typically ongoing, but a competent agency will provide a clear return on your investment.
Should I only focus on local SEO?
Local SEO is critical, but optimising for national and international keywords relevant to your business can drive significant traffic. A blended approach maximises your reach & visibility.
How can I track my SEO results?
We use industry-leading SEO tools to monitor your keyword rankings, site traffic, lead conversions, and other KPIs. We also provide detailed analytics reporting to showcase the expanding reach & sales generated by your SEO.
Discover some of our Success Stories
Take a look at a selection of our case studies, from SEO to web design and development, social media and more.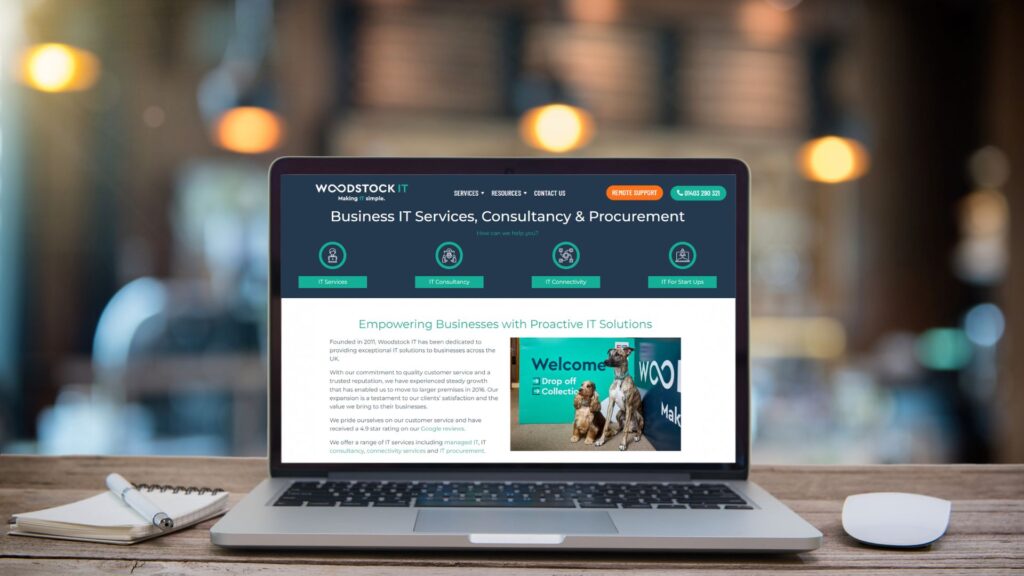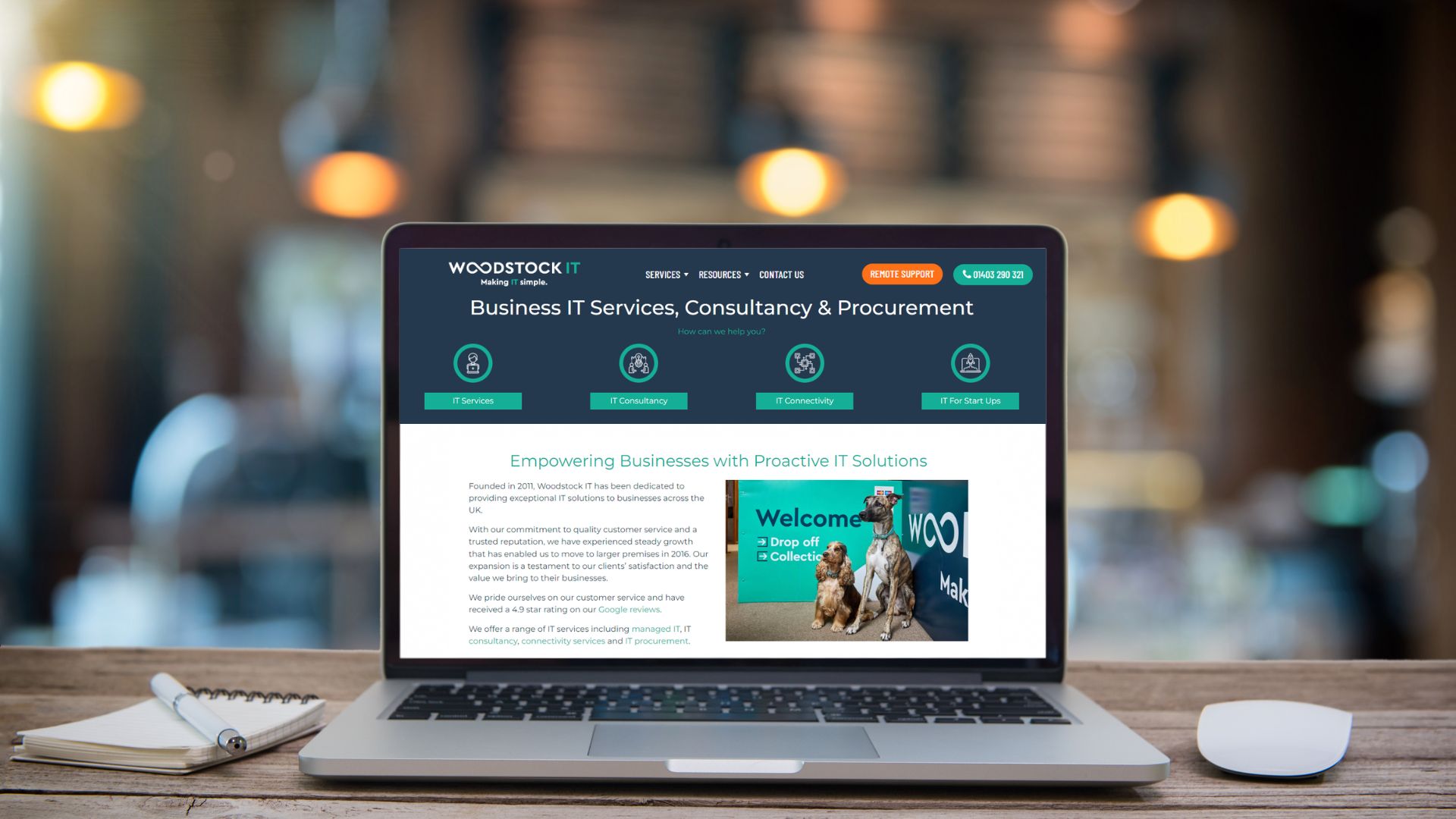 Woodstock IT
SEO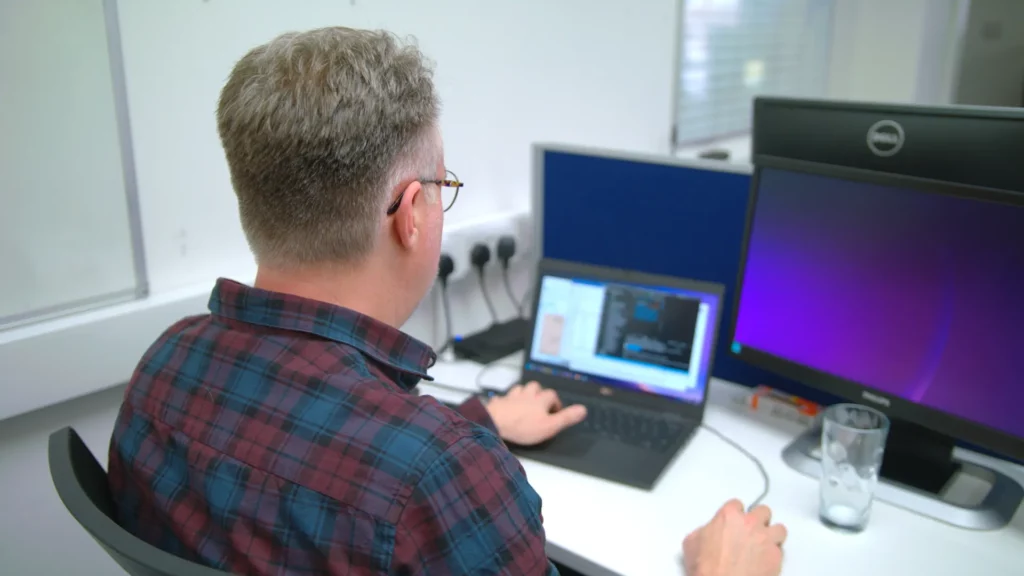 SEO West Sussex
For any business looking to expand its reach and gain an edge over the competition, investing in proven SEO services is a smart strategy. With over 17 years of expertise helping West Sussex businesses like yours grow, britweb is ready to take your online marketing to new heights. Contact us today to schedule your free SEO consultation!
Let's start a conversation