Woodstock IT's Successful Transition to B2B using SEO
Our team delivered best-practice SEO content with a fast turnaround and achieved results almost immediately.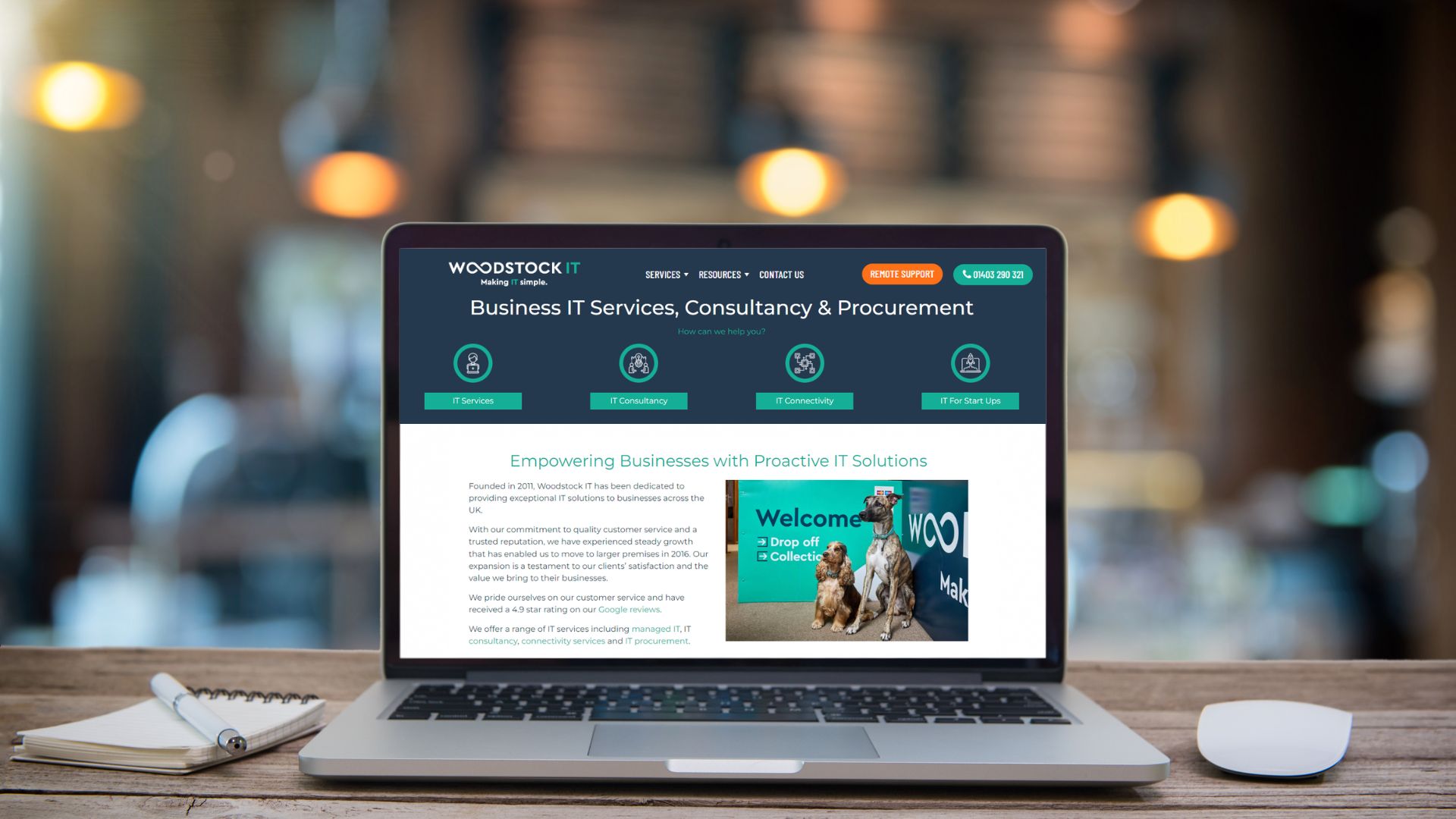 The Client
Woodstock IT, a renowned Sussex-based IT support provider, made a strategic decision to shift their focus solely towards serving business clients (B2B) this year.
As their dedicated marketing agency, britweb played a crucial role in transforming their marketing approach through our tried and tested SEO strategies.
Our team provided comprehensive services, including SEO, content writing, and CMS management, to optimise Woodstock IT's online presence and generate organic traffic from organic search. This case study highlights the successful transition and the effective SEO strategy implemented by britweb.
Why britweb?
Woodstock IT and britweb have been collaborating since 2013, and our partnership has consistently yielded positive marketing results. Woodstock IT had confidence in our ability to deliver, and we successfully completed the task of rewriting their entire website within a tight three-month timeframe and limited budget.
Our focus was on implementing best practices and using the latest techniques, including responding to Google's algorithm changes and employing EEAT (Expertise, Experience, Authoritativeness, Trustworthiness) principles. By doing so, we aimed to guarantee that the local IT company would experience immediate and tangible improvements.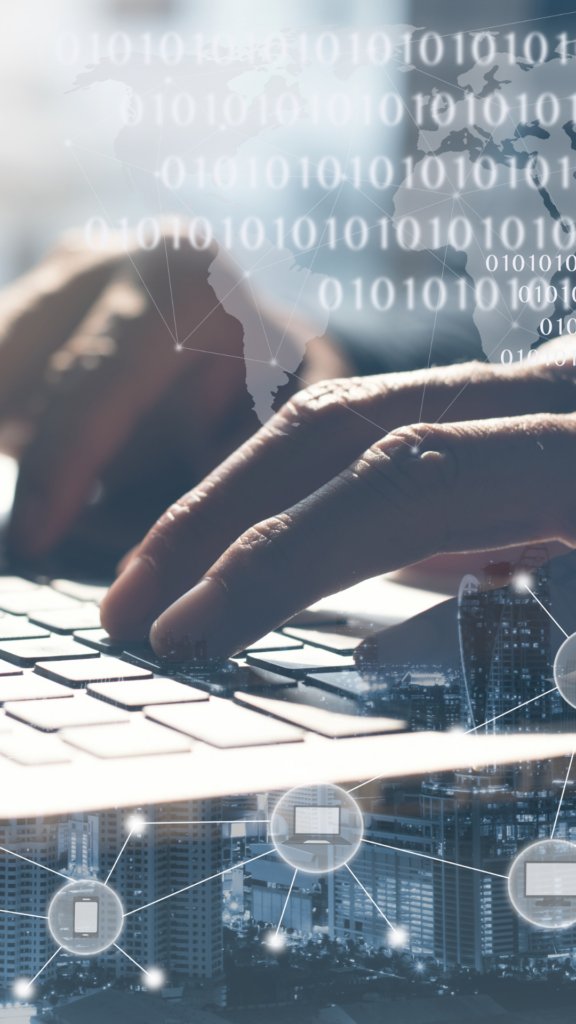 The Challenge
Woodstock IT aimed to reposition themselves as a leading B2B IT support provider and enhance their visibility in search engines. The primary objectives of the SEO strategy were to:
Increase organic search traffic to Woodstock IT's website.
Improve search engine rankings for relevant keywords.
Generate qualified leads and conversions for B2B IT support services.
Our Solution
To achieve the desired objectives, britweb devised a comprehensive SEO strategy for Woodstock IT. The key steps involved were:
Keyword Analysis and Research: We conducted extensive research to identify high-value keywords related to B2B IT support, such as "IT support for businesses," "B2B IT solutions," and "managed IT services." These keywords were strategically incorporated into the content marketing strategy.
On-Page Optimisation: britweb optimised Woodstock IT's website content, meta tags, and headings to align with the identified target keywords. This included implementing proper header tags, optimising page titles, implementing the applicable structured data and improving the overall website structure.
Content Creation and Optimisation: Our team created compelling and informative content, including blog posts and service pages, which highlighted Woodstock IT's expertise in B2B IT support. These pieces were optimised for search engines and incorporated relevant keywords to improve visibility.
Technical SEO Audit: britweb conducted a thorough technical SEO audit to ensure the website was optimised for search engine crawlers. This involved refining URL structures, improving website speed and performance, adding structured data, and fixing any technical issues that hindered search engine indexing.
Results
The website was relaunched with fresh content on July 26th, 2023. The following results demonstrate the effectiveness of the SEO strategy within just one month, from July 26th to August 24th, 2023.
The implementation of the SEO strategy produced impressive outcomes for Woodstock IT:
Search impressions soared by 77,000.
Organic traffic increased by 3.5%.
Ranking keywords skyrocketed by 74% from 925 to 1,700.
Service pages, blogs, and pillar pages rapidly climbed from positions 100+ to position 1 in search results. Notably, pages such as 'VoIP Services', 'Infrastructure Upgrades', 'Backup & Data Recovery', and 'IT Support Services' achieved top rankings.
How can we support your next project?
We are proud to work with businesses of all sizes and from anywhere in the world. Working with Woodstock IT was an exciting challenge to refresh and change the content strategy, menu structure, and increase organic search traffic. The process gave us and the client valuable insights into what their potential clients are looking for.
Our team of digital marketing specialists keeps up to date with all the latest developments in the industry. We pride ourselves on delivering tangible results for businesses across a wide variety of sectors.
Whether you need a new website built, managed, or hosted, or simply want to raise your profile and increase sales, we would be delighted to work with you.