Our Approach
Our team will take the time to understand your business and use our skills to deliver on your ambition. Are you ready to take your company to the next level?
Skillful experts
Dedicated specialists working to achieve your objectives
Professional teams offering transparent reporting
Regular meetings and open communication
Up-to-date with industry trends and creative thinking
Personable support
We become your biggest supporters and share your aims
Our team genuinely like talking to clients and adding value
We immerse ourselves in your business to get great results
An approach that's both professional and friendly
World-class standards
We proudly offer the highest quality standards of service
Our data-driven approach utilises leading industry tools
We combine knowledge from development and marketing backgrounds
Productive internal and external reviews process
Years of experience
Benefit from our in-depth experience to boost your business
Proven track record of success with over 300 clients
We build on strategies to further improve the service you receive
A trusted approach where you and your customers come first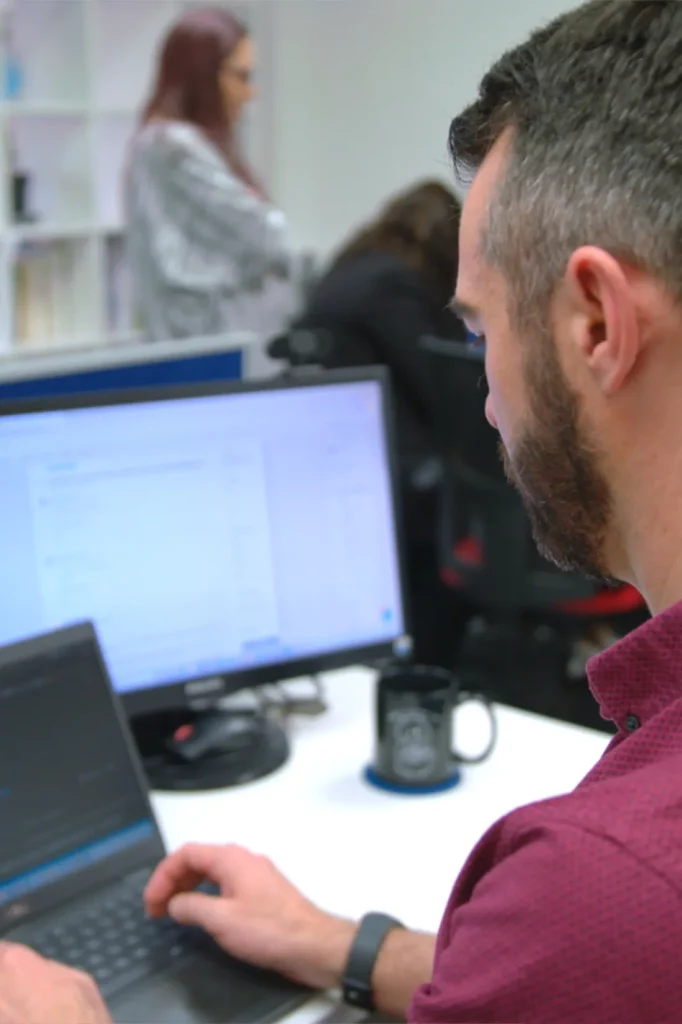 How we work with our clients
We tailor our approach to each individual client as we understand that no two businesses are quite the same. When you become a client we will begin a process of discovery and planning across the right services for your objectives.
Everything we do from strategy to sign-off and reporting is to help you reach your business goals. We will always be honest about progress and offer innovative solutions.
Learning and understanding
We will speak with you on the phone, meet face-to-face or on video calls – whatever works best for you – to learn about your business model and understand what you want to achieve from working with us.
This discovery stage is designed for you to provide all the information you think we need, and for us to ask questions to create a solid foundation for success. We will then discuss your project, research ideas and any potential blockers, and create an initial plan for you to review.
Audits and planning
Based on the discovery stage, we will conduct relevant audits to ensure we have all the necessary data to create the best strategy for your business, whether you're having a website built, using SEO to market your services or have enquired about another of our specialisms.
All of the insights and knowledge from our audits will be clearly presented to you and feedback is welcome and encouraged as we discuss moving forward. Once a plan of action has been agreed, we provide a roadmap for your stand-alone project or ongoing contract.
Action and results
Our experts will execute your project's plan as agreed, using best practice techniques and our many years of experience. Depending on your project, you will receive a monthly report highlighting the work we've done and the results to date.
As we start to see improvements, these can be discussed with you in detail should you want more insight into the process, and many of our clients choose to schedule in regular meetings.
Review and improvement
Whether you come onboard for a one-off project or become a retainer client, we constantly review our work and the service we provide to ensure you're happy with how things are going. You will receive regular updates and reports and are free to provide feedback at any time.
Whilst we plan to ensure we're helping you succeed online, we're honest if something isn't working or the landscape changes and we need to update your strategy. If your business focus evolves, we will make sure our plan aligns with the new focus – offering you flexibility as you grow your business month-to-month and year-to-year.