Social media marketing services
Reach an engaged audience with organic and paid social media advertising for your business. Increase brand awareness, get sales and stay connected to your customers using our social media management services.
Our social media services
Promoting your business, services, products and other on brand messaging on social media platforms offers real results and helps you meet your business goals.
Our experts are on-hand to create and improve commercial social profiles, deliver engaging posts, build effective social media campaigns and increase your followers and reach. A data driven approach is used to support your brand tone and enable you to find your online audience – all whilst keeping that personal, approachable touch.
Once a social media marketing strategy is in place there are huge benefits including:
Increased sales and revenue
Improved brand loyalty
A growing audience of new and returning customers
Increased website traffic
Becoming a trusted voice in your niche
Our social media services
Whether you're looking to generate new leads, reach out to existing customers or promote your services, there's no doubt that social media is a beneficial platform for business and that it can help grow your brand by targeting the right audience across a range of platforms.
As an established agency based in West Sussex, we offer a range of specialist digital marketing services including SEO, PPC, email marketing and content marketing. We can be your social media management agency and as your business plans evolve, we can offer other expertise to help you grow as and when they're required. In this way, messaging can be kept clear and consistent across a range of marketing channels.
Our social media services include:
A full audit of existing social media accounts and campaigns to understand current perfomance and create a strategy of improvements
Platform setup to optimise each account to increase social presence and engagement
Organic post management including research, scheduling, posting and analysis
Paid social advertising to generate leads for your target market across social media channels, based on interests, age, location and more
Design work to create engaging social media assests for announcements, special offers and adverts, with eye-catching designs and clear messaging
Ongoing social media management for sustained growth across your platforms
A bespoke social media strategy to put you ahead of your competition
Reporting and analytics to assess performance and gain insight for future campaigns
Social media training for you and your staff so you can better understand each platform as part of your digital marketing strategy
FAQ
Why do businesses use social media?
Social media is an essential way to stay connected with your customer base and it's a very accessible way for them to find you, learn about your services, read reviews and get in touch. As social media platforms have become more popular, it's increasingly expected that commercial businesses have accounts and are easily contactable online.
As a relatively affordable digital marketing tool, social media marketing allows you to control your investment and make informed decisions based on your returns.
How are the results of social media marketing measured?
Results across social media channels are measured in terms of your marketing goals and can include reach, engagement, click-through-rate and conversion rate. Conversion rate can look at different metrics such as sales, sign ups, new followers and more – all on line with your business objectives. The analytics within each social media channel allow for a highly targeted approach to improve results and reach your target audience.
How to choose a social media agency?
It's important to find an agency that specialises in social media marketing and it's a huge benefit to find one that is an expert across all areas of digital marketing. Social media is a highly effective and beneficial way to market your business and is best combined with other strategies across SEO, PPC, content marketing and email marketing.
Our team will be able to advise on the most effective approach to marketing for your business and would incorporate social media into a larger strategy depending on your aims.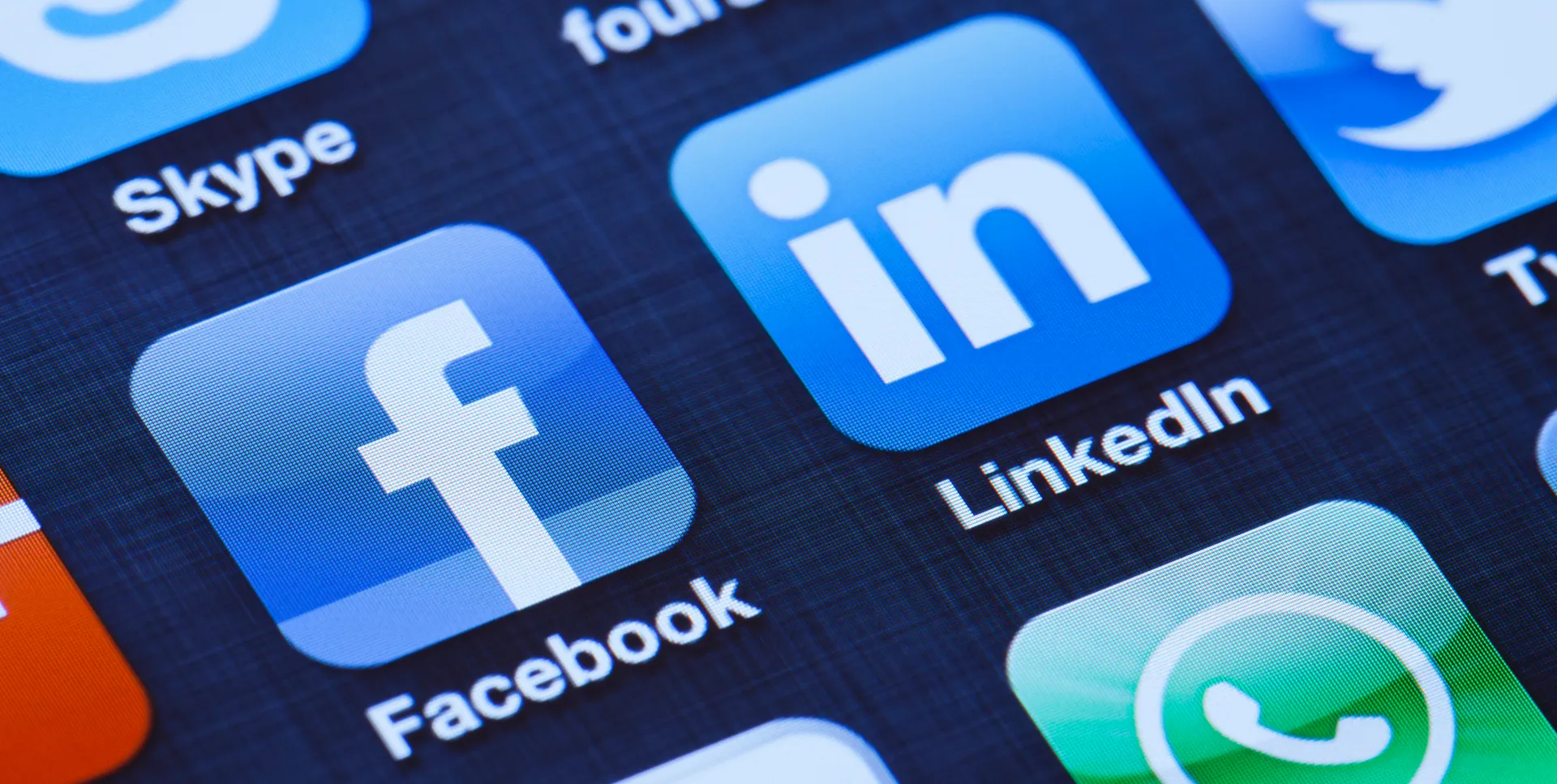 Tailored social media management to get results
As a social media marketing agency we work with Facebook, Instagram, LinkedIn, Pinterest and Twitter, tailoring each profile and marketing campaign for your brand to ensure each platform works for you.
With different audiences on each platform for a range of purposes, we ensure the right content is in the best place and prioritise the social media platform for your target market.
We always keep up with the latest social updates and new features and are skilled across all main platforms. We're proud to offer a proactive approach where we look for new opportunities, come to you with creative ideas that set you apart from the competition, and use analytics to assess engagement and look for further areas of improvement.
Why choose britweb?
Located in Horsham we are a dedicated digital marketing team to both local and international brands. With our social media management services we will work with you to create a social strategy that boosts your brand. Whether the best approach is Facebook advertising or organic posts on Instagram, we will deliver the best campaigns across the right social media platforms for your goals and will review performance to gain insight for further growth.
Our agency also offers a range of web design and development services, as well as fast and secure hosting and ongoing support to help your business thrive online.
Skilled social media marketing experts with a creative approach
Content creation for social channels to inspire your ideal audience
Track record of proven social media strategies that get results
Access to high quality design work and transparent reporting
Discover some of our Social media success stories
Our specialist social media team are highly qualified and have extensive experience in delivering engaging and successful online campaigns for a range of business types, services and goals. Take a look at some of our recent work and see how you could benefit.
Let's start a conversation