SEO Hampshire
At britweb, we offer a wide range of SEO services tailored to your business needs. With our 17 years of experience in the industry, we have become specialists in SEO, providing innovative and results-driven strategies that set us apart from our competitors. We understand each client is unique, so we develop bespoke SEO strategies that deliver stellar results.
Speak to our team of SEO specialists today to discuss your digital marketing requirements.
Our SEO (search engine optimisation) services
Our team of SEO experts is dedicated to staying ahead of the latest SEO techniques, trends and algorithms to ensure that your website ranks higher in search engine results.
We provide innovative and results-driven strategies tailored to your unique needs, helping you grow your business.
britweb is the go-to SEO agency for Hampshire businesses because of our exceptional expertise and dedication to delivering optimal results. Whether you require local SEO, technical SEO, keyword research, or a full-service digital marketing strategy, we have the knowledge and experience to help your business thrive online.
Our services include:
Bespoke SEO strategy tailored to your business needs
Local SEO
Technical SEO
Keyword research
SEO audit
Full-service digital marketing strategy and execution
Competitor analysis
PPC advertising
Social media management
Email marketing
User experience optimisation
Lead generation
Our approach to SEO
The benefits of search engine optimisation (SEO)
Optimising your website for search engines offers numerous benefits for your business. As a leading SEO agency, we stay ahead of the latest trends and algorithms to ensure your website ranks higher in search engine results. You can expect the following benefits from expert SEO services: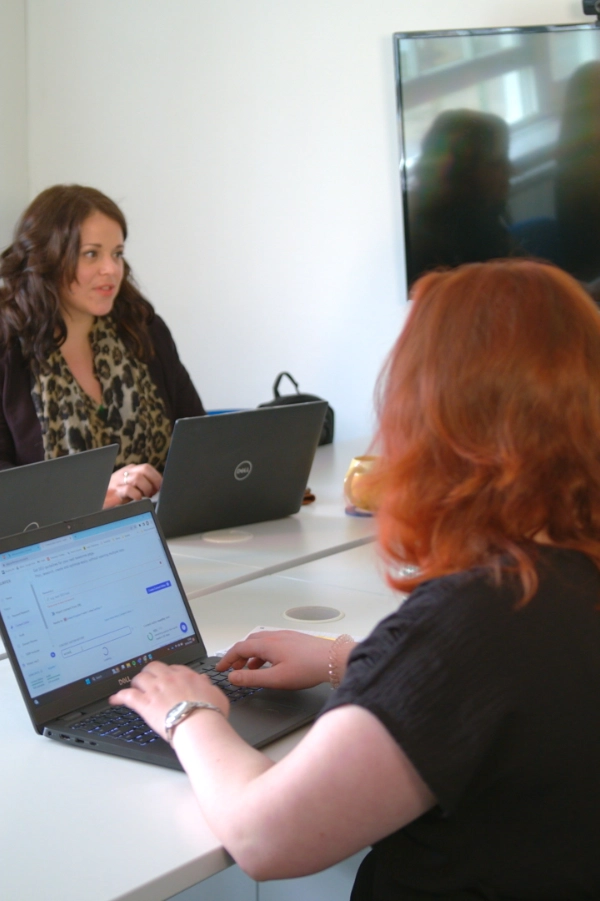 Increased visibility: SEO helps your local business appear higher in search engine results pages (SERPs), making it more likely for potential customers to find you when they search for relevant keywords or phrases. This increased visibility leads to more organic traffic to your website.
Targeted traffic: SEO allows you to target specific keywords or phrases relevant to your local business. This means that the traffic you attract through SEO is more likely to be interested in your products or services, increasing the chances of generating sales or leads.
Cost-effective marketing: SEO is a cost-effective marketing strategy for local businesses. It helps you reach a wider audience without spending a fortune on ads.
Improved user experience: SEO involves optimising your website's structure, design, and content to provide a better user experience. This includes making your website faster, mobile-friendly, and easy to navigate. A positive user experience can lead to higher engagement, longer visit durations, and increased conversion rates.
Building credibility and trust: When your website appears on the first page of search engine results, it conveys a sense of credibility and trustworthiness to potential customers. People tend to trust search engines and are likely to click on websites that rank higher, which can positively impact your local business's reputation.
Competitive advantage: Implementing SEO strategies helps you stay ahead of your local competitors. If your website ranks higher in the search results, you are more likely to attract customers away from your competitors and gain a competitive edge in your industry.
Long-term results: Unlike other marketing strategies that have short-term effects, SEO provides long-lasting results. Once your website ranks higher in search engine results, it can continue to generate organic traffic and leads for your local business.
Local targeting: SEO allows you to target specific geographical areas, making it ideal for local businesses. By optimising your website for local search, you can attract customers who are specifically looking for products or services in your area.
Measurable results: SEO provides measurable results through various analytics tools. You can track the performance of your website, monitor keyword rankings, and analyse the behaviour of your website visitors. This data enables you to make informed decisions and refine your SEO strategies for better results.
Increased brand awareness: As your website ranks higher in search engine results, more people become aware of your local business. Even if they don't click on your website initially, repeated exposure to your brand can increase brand recall and recognition, leading to potential customers choosing your business in the future.
FAQ
What is SEO?
SEO stands for Search Engine Optimisation and refers to the practice of optimising your website to improve its visibility in search engine results.
How long does it take to see results from SEO?
The timeline for SEO results can vary depending on several factors, including the competitiveness of your industry and the current state of your website. However, with our expertise and proven strategies, we aim to deliver noticeable results within a reasonable timeframe.
Why is SEO important?
SEO is crucial because it helps websites attract organic (non-paid) traffic from search engines. Higher visibility on search results leads to increased website traffic, brand awareness, and potential customers or clients.
How does SEO work?
SEO involves various techniques and strategies, including keyword research, on-page optimisation, off-page optimisation, technical optimisation, and content creation. These practices aim to make websites more relevant, user-friendly, and easily accessible to search engines.
Can I do SEO myself, or should I hire a professional?
While it's possible to do basic SEO yourself, hiring a professional SEO agency is recommended for more effective and comprehensive optimisation. SEO professionals have the expertise, tools, and experience to achieve better results and ensure compliance with search engine guidelines.
Is SEO a one-time process or an ongoing effort?
SEO is an ongoing effort since search engines continuously update their algorithms, and competitors are always optimising their websites. Regular monitoring, analysis, and adjustments are necessary to maintain and improve search engine rankings.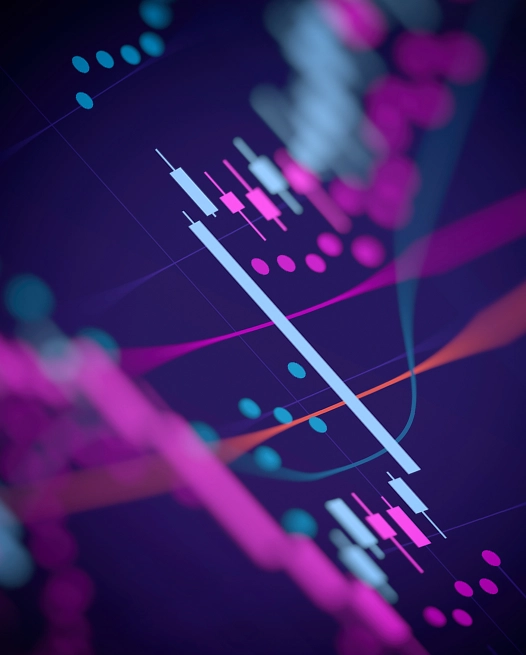 Why Choose britweb
1. 17 Years of Experience: With extensive industry experience, we have honed our skills and expertise in SEO, ensuring we deliver effective strategies that drive results.
2. SEO specialists: We focus on all aspects of SEO, allowing us to stay up-to-date with the latest trends and best practices. Our dedicated team of experts is passionate about helping businesses succeed online.
3. Results-Driven Strategies: Our approach to SEO is results-oriented. We develop customised strategies designed to improve your website's visibility, attract more traffic, and generate leads and sales.
4. Full-Service Digital Marketing: Beyond SEO, we offer a comprehensive range of digital marketing services, including competitor analysis, PPC advertising, social media management, email marketing, user experience optimisation, and lead generation.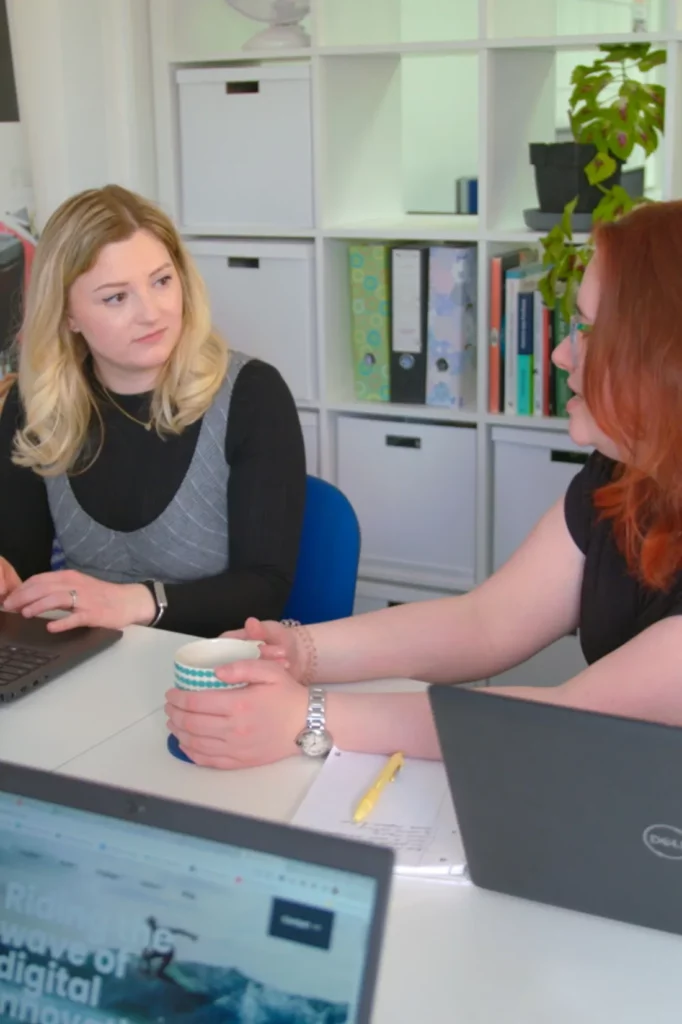 Free website review
When it comes to SEO in Hampshire, britweb is the trusted choice. With our 17 years of experience, specialised expertise, and results-driven strategies, we can optimise your website to rank higher in search engine results, attracting more traffic and driving sales and leads for your business. Contact us today to discuss your SEO needs.
Not sure where to start? Let our team of experts provide you with a complimentary 15-minute digital marketing and website review. One of our specialists will record a personalised video walkthrough evaluating your website's current search ranking and SEO performance.
We'll explain how your website is currently faring and suggest ways to boost your local search presence. Act now to receive our free website and digital marketing review.
Discover some of our Success Stories
Take a look at a selection of our case studies, from SEO to web design and development, social media and more.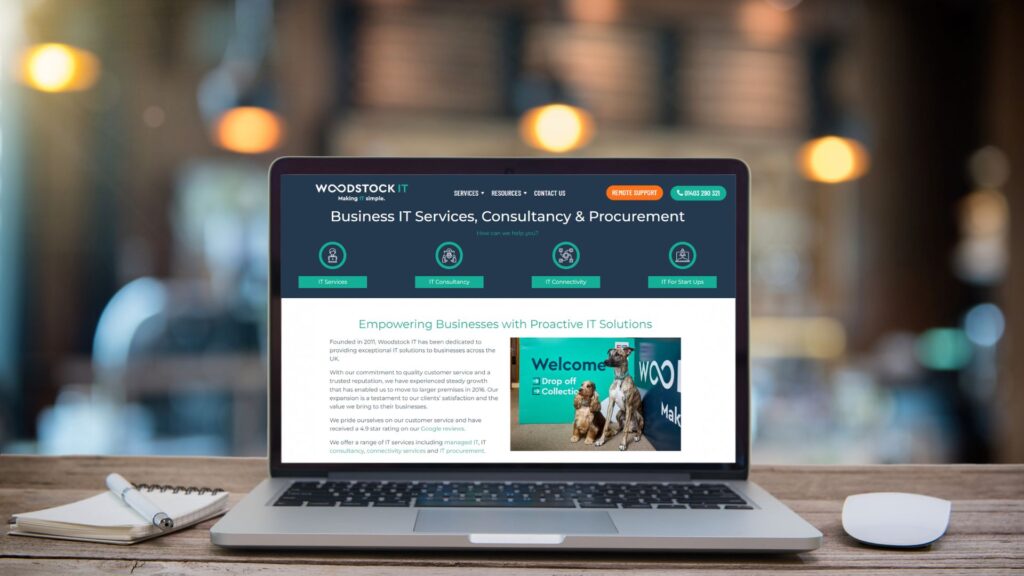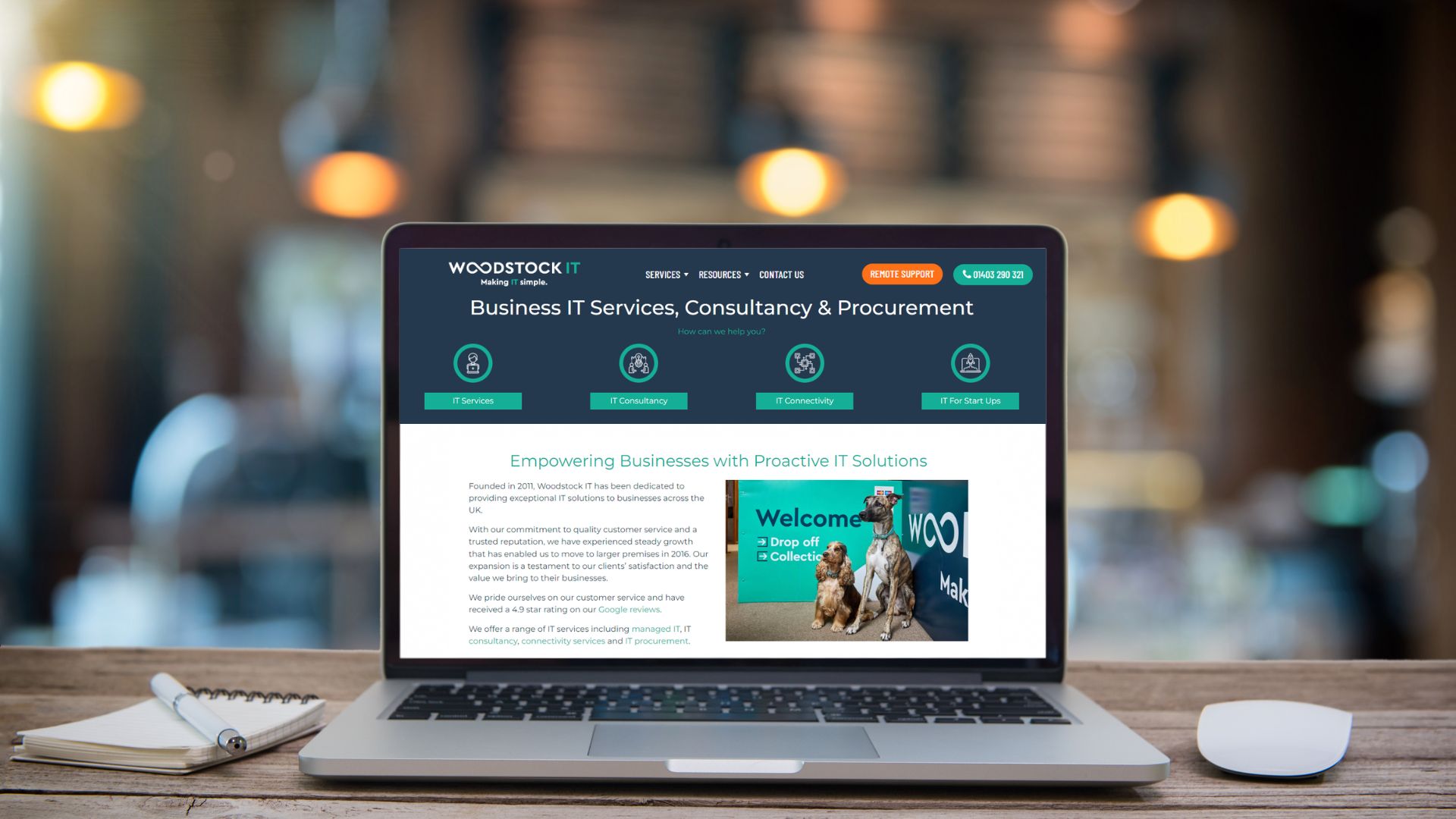 Woodstock IT
SEO
Let's start a conversation