Improve Your SEO in North Cornwall
Welcome to britweb, your trusted partner for digital marketing and SEO services. With over 17 years of experience, we have been at the forefront of digital innovation, helping numerous clients achieve online success. Our core principles are built on delivering top-quality work and fostering trust with our clients, and this approach has consistently yielded positive results.
Why Choose britweb for SEO in Cornwall?
At britweb, we understand that search engine optimisation (SEO) is a critical component of your online success.
Here's why you should choose us for your SEO needs in Cornwall:
Proven Track Record: With over 17 years in the industry, we have a proven track record of delivering exceptional results for our clients. Our expertise spans a wide range of industries, ensuring we can cater to your specific needs.
Tailored Strategies: We don't believe in one-size-fits-all solutions. Our team of SEO experts will work closely with you to develop a customised strategy that aligns with your business goals and target audience.
Local Expertise: We have an in-depth understanding of the North Cornwall region, with some of our clients based in Polzeath and Trebetherick. This local knowledge allows us to create SEO strategies that resonate with your local audience and drive targeted traffic to your website.
Transparency: We believe in complete transparency in our SEO services. You'll receive regular reports and updates on the progress of your SEO campaign, ensuring you're always in the loop.
Cutting-Edge Techniques: The digital landscape is constantly evolving, and we stay ahead of the curve. Our team stays up to date with the latest SEO trends and techniques to ensure your website remains competitive.
Our effective SEO Services in Cornwall
We offer a comprehensive range of SEO services tailored to your business's unique needs in Cornwall.
Our services include: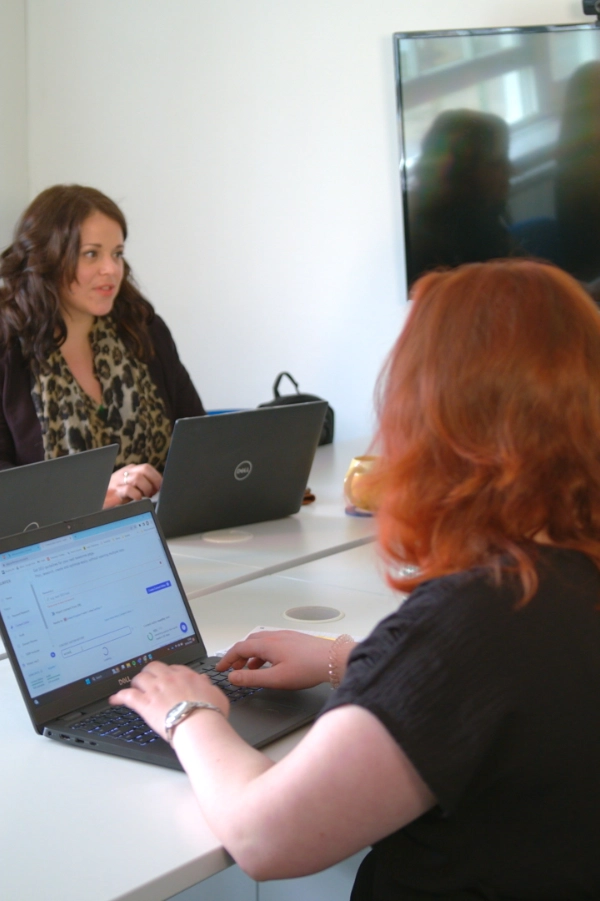 Keyword Research: We start by conducting in-depth keyword research to identify the most relevant and high-performing keywords for your business in Cornwall. This forms the foundation of your SEO strategy.
On-Page Optimisation: Our experts will optimise your website's on-page elements, including meta tags, content, and images, to ensure they are search-engine friendly and aligned with your target keywords.
Off-Page SEO: We implement off-page strategies such as link building and outreach to improve your website's authority and credibility in the eyes of search engines.
Local SEO: For businesses in Cornwall, local SEO is crucial. We optimise your online presence to dominate local search results and attract customers in your area.
Content Creation: Engaging, high-quality content is essential for SEO success. Our team can create compelling content that not only attracts visitors but also converts them into customers.
Technical SEO: We perform a thorough technical audit of your website to identify and fix any issues that could hinder its performance in search results.
Analytics and Reporting: We will perform a monthly SEO audit, with detailed analytics and reports, allowing you to track the progress of your SEO campaign and make informed decisions.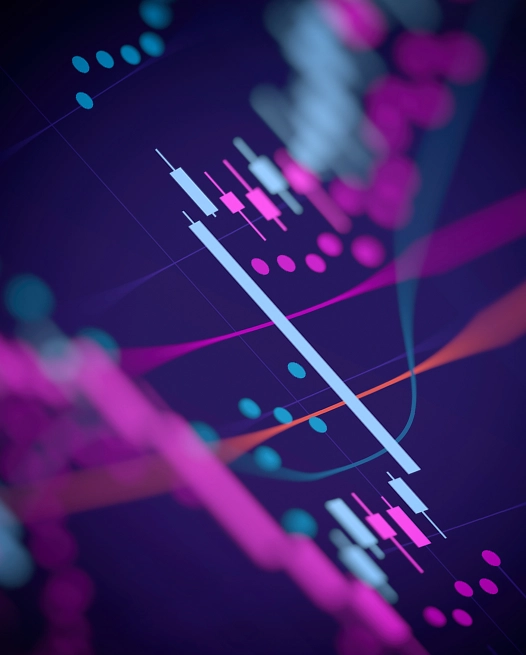 Why Cornwall SEO is important
Cornwall is a unique and competitive market, and having a strong online presence is crucial for businesses of all sizes. Here's why SEO is especially important in Cornwall:
Tourism Hub: North Cornwall is a popular tourist destination, with places such as Tintagel Castle, Bodmin Jail and Bedruthan Steps. Many travellers turn to search engines to find local businesses, restaurants, and attractions. SEO helps you capture this valuable tourist traffic.
Local Competition: With numerous local businesses vying for attention, search engine optimisation can give you a competitive edge. It ensures your business appears at the top of search results when potential customers are looking for your products or services.
Building Trust: High-quality SEO can establish your business as a trusted authority in Cornwall. When your website ranks well in the search engine, it instils confidence in potential customers.
Targeting Local Audiences: SEO allows you to target specific areas within Cornwall, ensuring that your message reaches the right audience at the right time.
SEO FAQs
Are you a business owner in North Cornwall looking to enhance your online presence? Explore these frequently asked questions about SEO to gain insights into how SEO can benefit your business.
What is SEO, and why is it important for Cornish businesses?
SEO, or Search Engine Optimisation, is the process of optimising your website to improve its visibility in search engine results. In North Cornwall, where competition among businesses is fierce, good SEO is vital to stand out. It ensures that your business appears at the top of search results when potential customers are looking for your products or services.
How long does it take to see results from SEO?
The timeline for SEO results can vary depending on several factors, including your website's current state, competition, and the keywords you're targeting. You can start seeing noticeable improvements in search rankings within a few months but achieving long-term success may take 6 to 12 months or more.
What are the key components of effective SEO?
Effective SEO for North Cornwall businesses involves various components, including keyword research and optimisation, on-page SEO, off-page SEO (such as backlink building), local SEO, content creation, and technical SEO. Each element plays a crucial role in improving your online visibility.
How does local SEO benefit businesses based in Cornwall specifically?
Local SEO is incredibly beneficial for North Cornwall businesses as it helps target local customers. It includes optimising your website for location-based keywords, creating and managing your Google Business Profile listing, and encouraging online reviews. This ensures that your business is easily found by residents and tourists exploring Cornwall.
Do I need to hire an SEO agency, or can I do it myself?
While some basic SEO tasks can be handled in-house, achieving significant results often requires the expertise of an SEO agency. Professionals understand the intricacies of SEO, stay updated with industry trends, and can tailor strategies to your specific North Cornwall business needs, maximising your chances of success.
Is SEO a one-time effort, or does it require ongoing effort?
SEO is an ongoing process. Search engines continually update their algorithms, and your competitors are also working on their SEO strategies. To maintain and improve your rankings in North Cornwall, ongoing SEO efforts, including content updates, link building, credible backlinks, frequent SEO audits and monitoring, are essential to helping your business grow.
How can I measure the success of my SEO efforts?
Success in SEO can be measured through various metrics, including improved search rankings, increased organic website traffic, higher conversion rates, and revenue growth. Regular monitoring and analytics tools can help you track your SEO progress and adjust your strategies accordingly.
By understanding and implementing effective SEO strategies tailored to North Cornwall, your business can thrive in the competitive digital landscape of this beautiful region. If you need expert guidance and assistance, consider partnering with a trusted SEO agency with local expertise.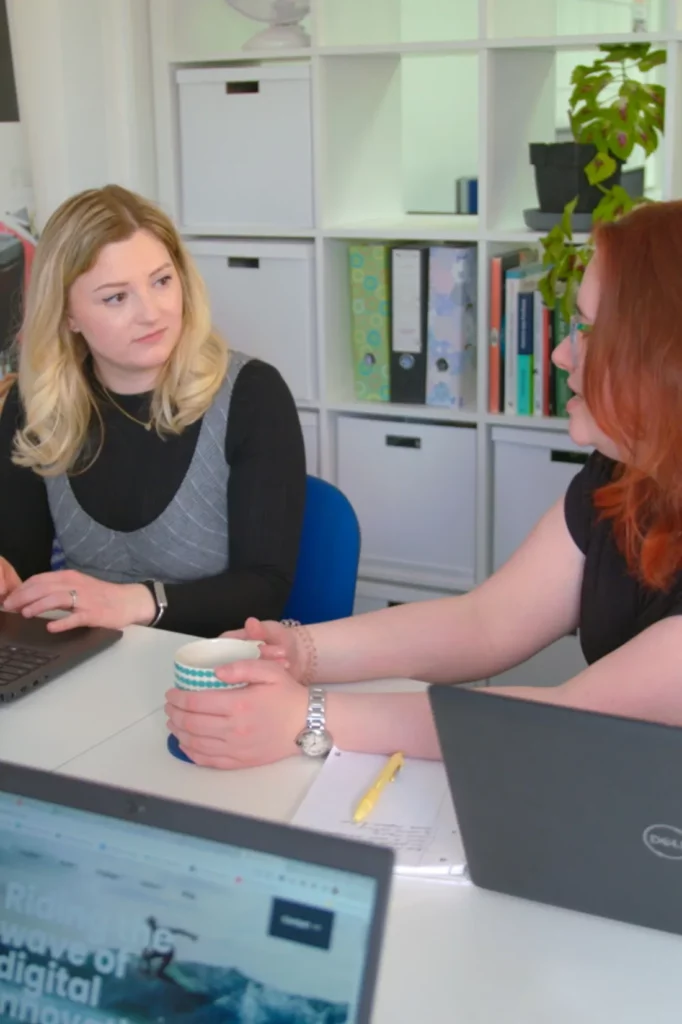 Get Started with Our SEO Services in Cornwall
Ready to boost your online presence in Cornwall?
Contact us today to discuss your SEO needs. Our team of experts is dedicated to helping your business succeed in the digital landscape. With our proven track record, local expertise, and tailored strategies, we'll work closely with you to achieve your SEO goals.
Trust britweb as your partner for SEO in Cornwall, and let's grow your business together.
Discover some of our Success Stories
Take a look at a selection of our case studies, from SEO to web design and development, social media and more.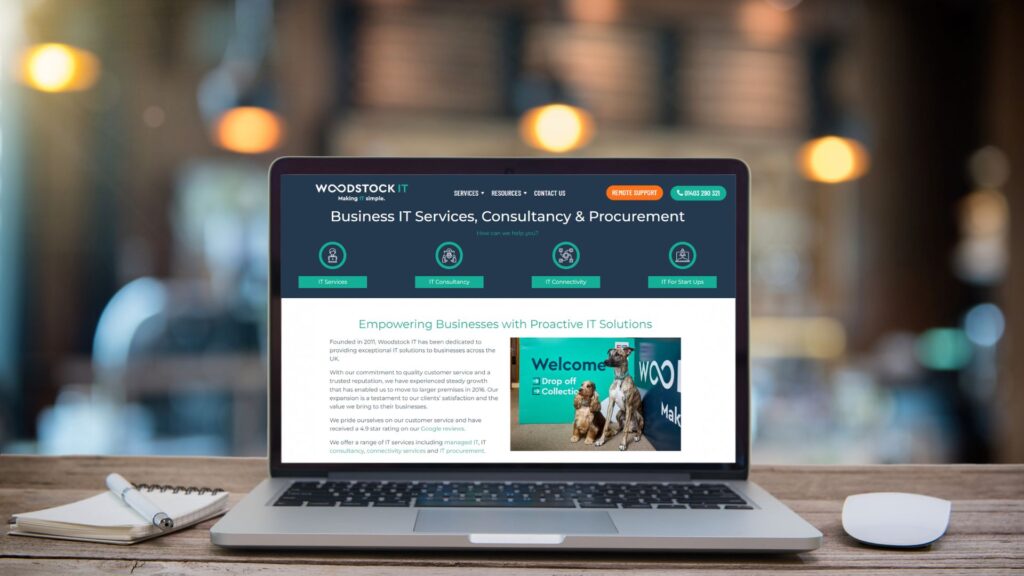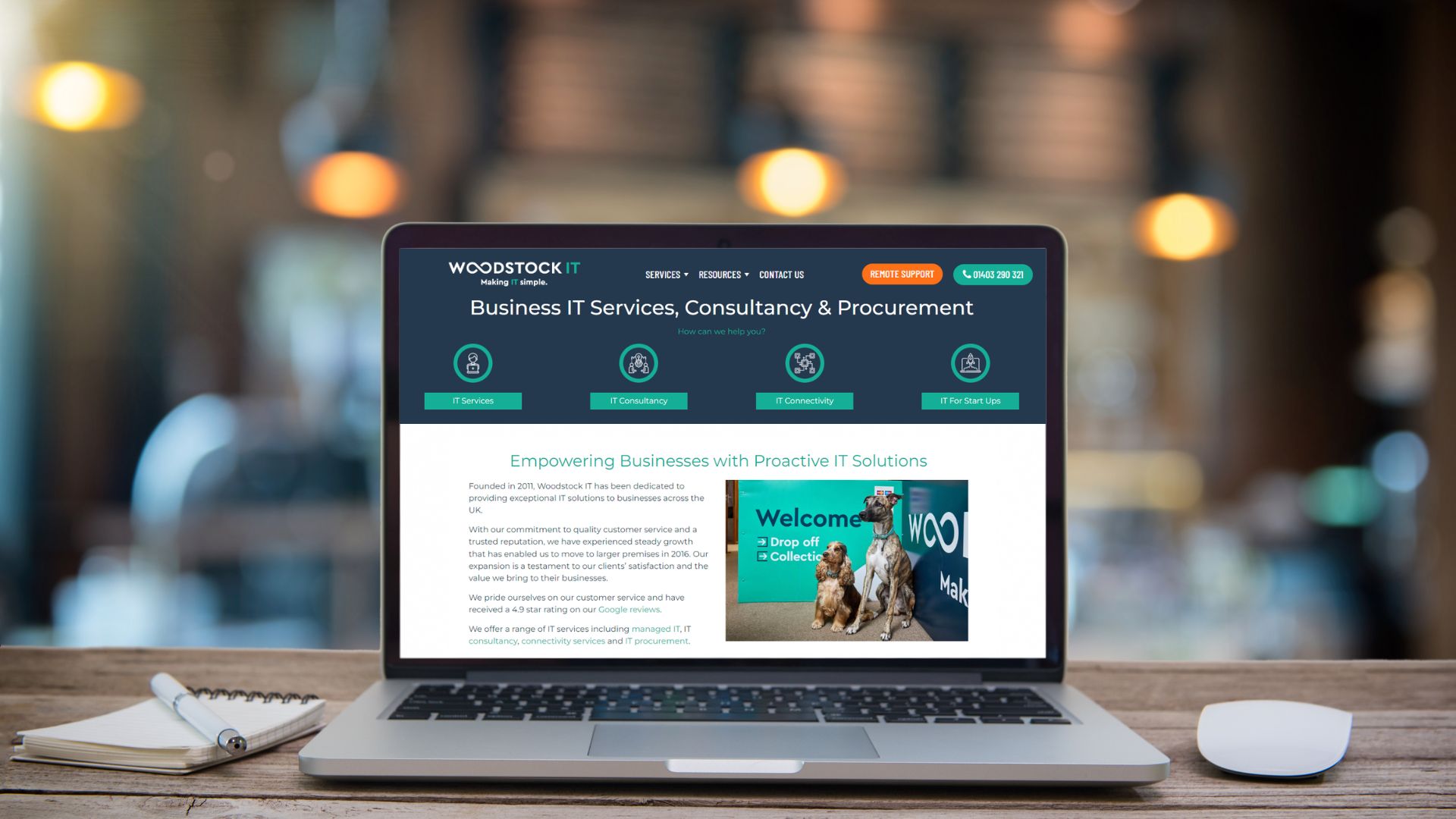 Woodstock IT
SEO
Let's start a conversation