SEO For Estate Agents
Improve the search engine optimisation of your estate agent website to create more leads with sellers, buyers, landlords and tenants. With the vast majority of potential clients searching for property online, take the next step with us to ensure you're website is found first.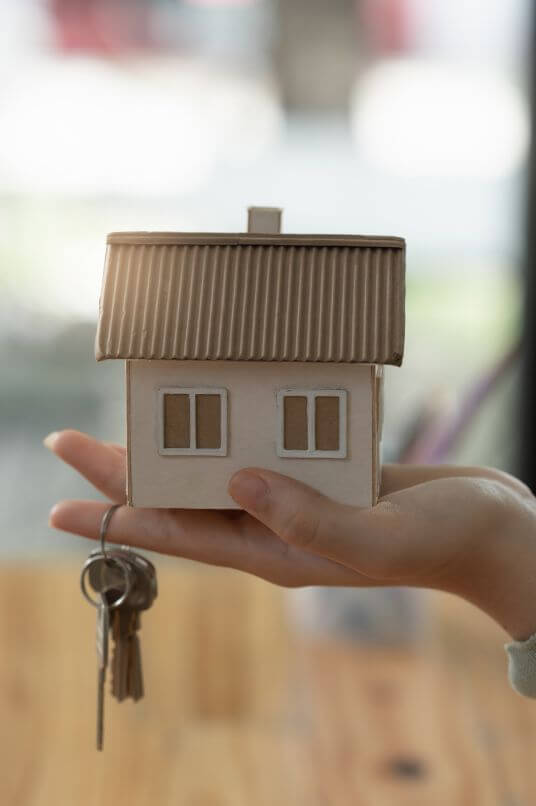 What is SEO for estate agents?
SEO for estate agents is a form of digital marketing that uses specialist techniques to enhance the online visibility and search rankings of estate agency websites. Through market research, relevant keywords, quality content, backlinks, and technical optimisation, estate agents can benefit from higher web traffic, better brand recognition and more business. At a time when consumers rely on online platforms to search for properties and find reputable estate agents, having a strong digital presence is crucial for success.
By investing in search engine optimisation, estate agents and letting agents can keep a competitive edge and reach their target audience effectively.
Our services for estate agents
Our team employs an effective range of digital marketing services for estate agents that work together to boost online success.
All of our services are tailored to your business goals. Estate agencies can benefit from a combination of digital marketing techniques and a robust SEO strategy.
With a transparent and strategic approach, our services include:
A full website audit to get a clear understanding of current performance and the best opportunities for improvement in search engines.
A keyword and content audit to ensure your goals as an agency are aligned with search intent and your target audience, as well as looking at brand tone and site structure.
Technical SEO to improve the performance of your website, making it easier for users to find you and for search engines to access your content.
Ongoing SEO to achieve sustained organic success for your estate agency, with strategies assessed and improved at regular meetings and in monthly reporting.
Content creation to optimise your service, property and landing pages, driving traffic to your site and achieving a consistent brand voice.
Local SEO for estate agents allows you to target particular geographical locations.
Email marketing to create leads from your target audience and meet your business goals and KPIs, including visually appealing templates to showcase properties and improve click-through rates.
Social media management to market you as the leading estate agent in your area.
PPC (Pay-Per-Click) marketing for quick results in search engines.
Campaigns for particular marketing pushes, property listings, recruitment, open days or events.
Why is SEO for estate agents important?
SEO is crucial for estate agents to thrive in a competitive market, where it's important to be easily found by potential buyers and sellers who typically start their property journey online. Search engine optimisation benefits estate agents by allowing them to have more control over how they are seen and by whom, generating more website traffic and business.
By optimising an estate agent website's content, keywords, and metadata, specific geographical areas and property types can be targeted, ensuring services reach the right audience. This tailored approach increases the chances of getting in front of people actively seeking properties in a particular region and securing their business. Local SEO strategies can also put you at the forefront of your specific market, positioning you as the go-to estate agent in your area.
Ultimately, without a plan for SEO, an estate or lettings agency runs the risk of falling behind similar businesses in their local area that offer the same services. By partnering with a digital marketing agency, you can harness these benefits to establish authority, build trust, and create a strong online presence.
How to boost your SEO and online presence
To enhance the online presence of estate agents, implementing a tailored SEO strategy and striving to improve search visibility is essential. Starting from your present-day performance, many techniques can be used to improve SEO to drive more traffic and leads.
In the property market, keyword research, local SEO and backlinks can be particularly effective. They would be used by our team as part of a wider strategy to achieve the best results for you.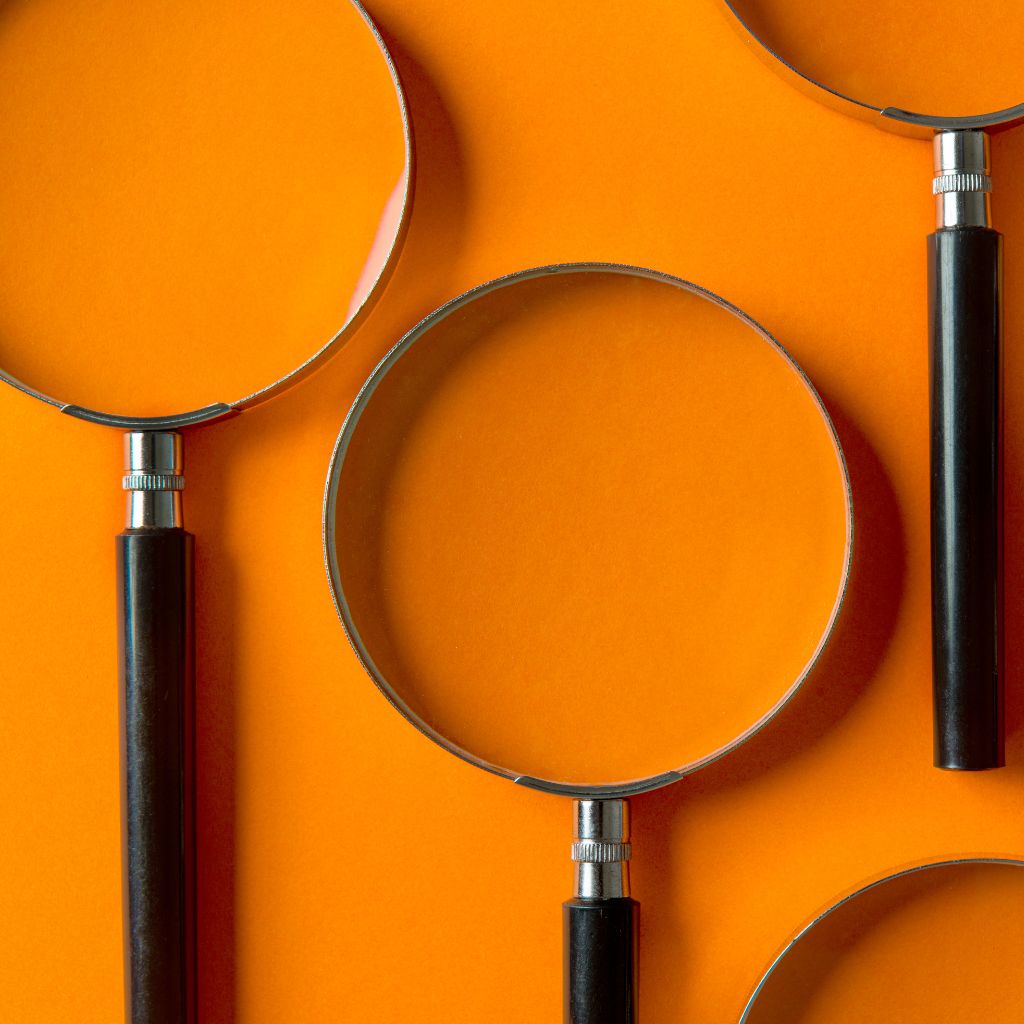 Keyword research
Identifying relevant keywords means that an estate agency can ensure its website aligns with the search terms its target audience is using. These terms can be used in content creation, page titles, metadata and more, to improve rankings in the search result pages.
Effective keyword research is essential to ensure you offer engaging content that provides value to prospective customers, which in turn works towards achieving a stronger online presence. Identifying niche keywords for content is also an excellent way to attract the right users to your website and increase conversions.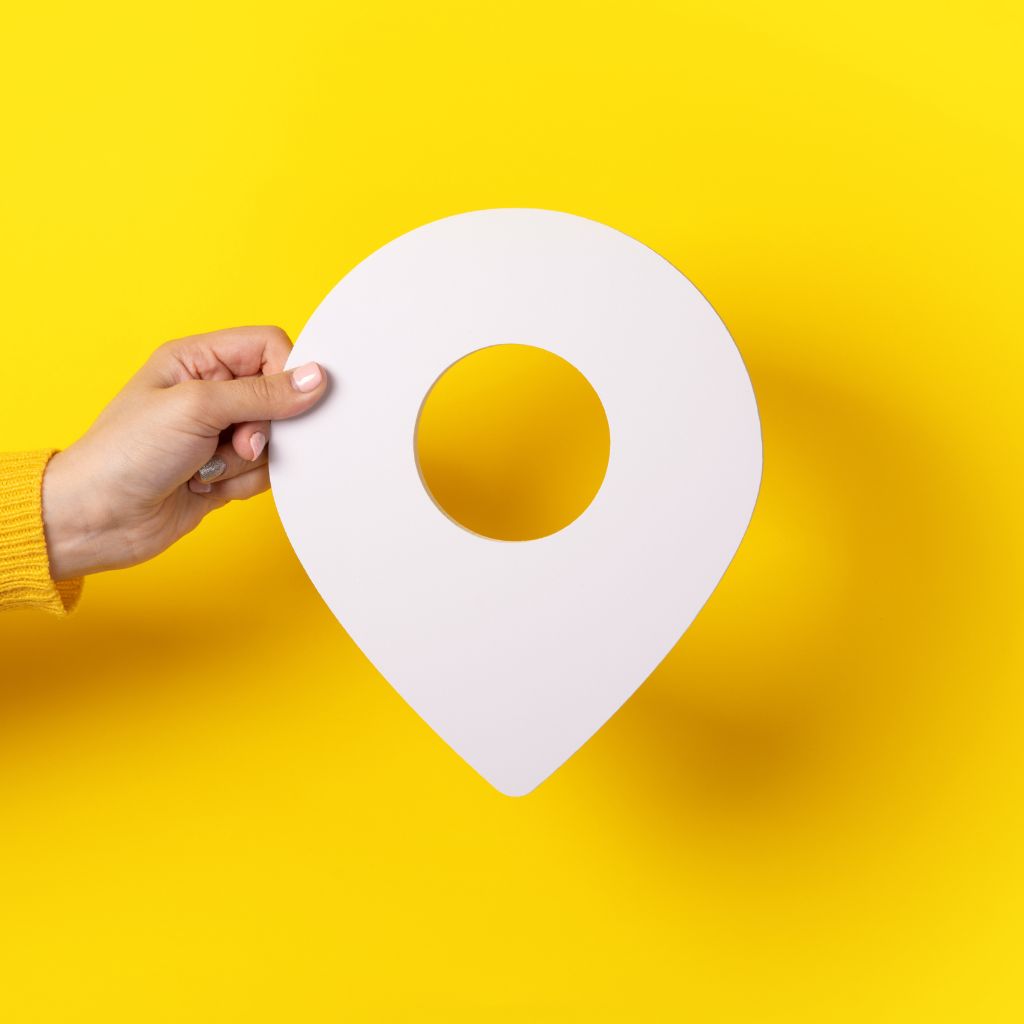 Local SEO Services
Local SEO focuses on a specific geographic area. By optimising for location-based keywords, estate agents can improve visibility with local users to build trust and brand recognition. For estate agents, the ability to connect with local clients and establish themselves as experts is key to maintaining that competitive edge and building strong relationships within the community.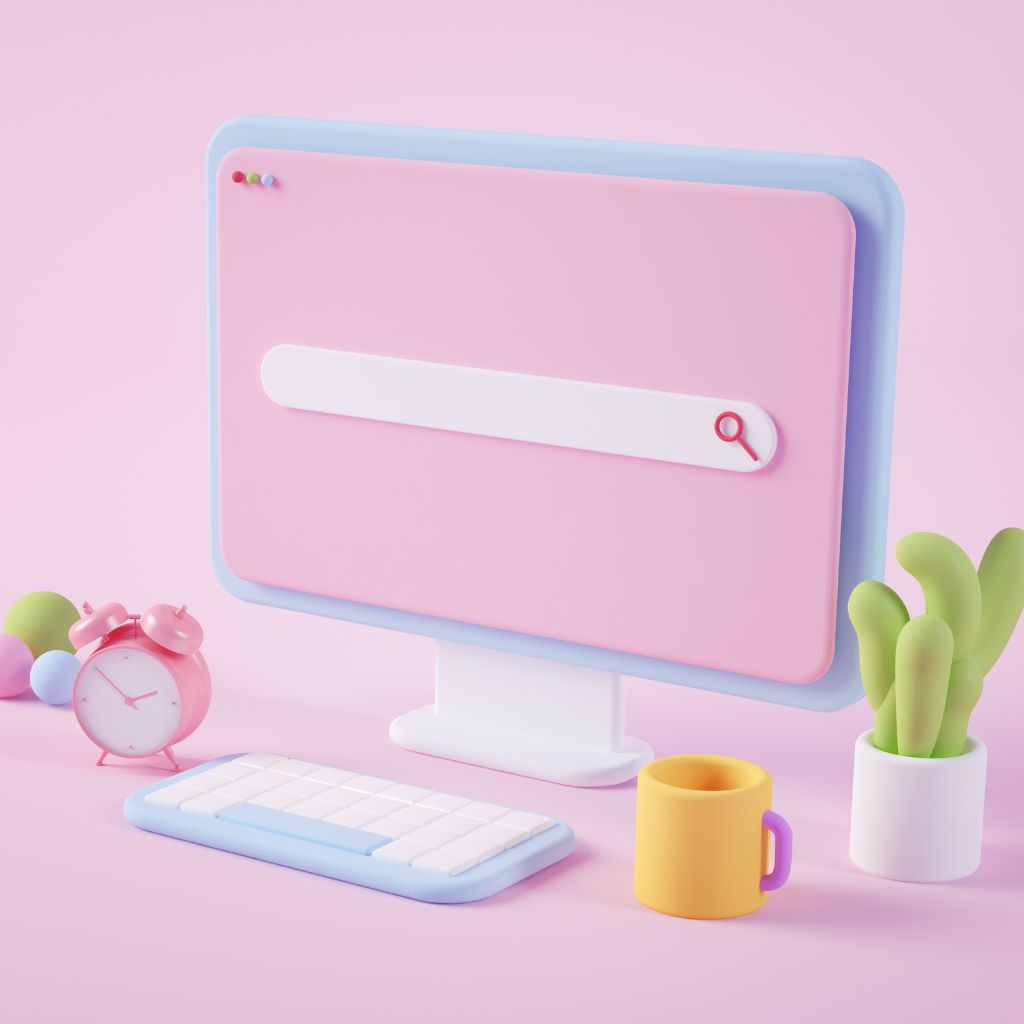 Backlinks
In an industry where building a positive reputation and standing out is a top priority, backlinks provide an avenue to showcase an estate agent's expertise, professionalism, and local knowledge. By earning high-quality backlinks from relevant and authoritative sources, estate agents can not only improve their online visibility but also strengthen their position as trustworthy and knowledgeable professionals in their field. Each backlink can also act as a potential entry point for new visitors, driving referral traffic from other websites.
How britweb can help
At britweb, our digital marketing team becomes your creative partner, invested in your online success.
During the onboarding process, we will immerse ourselves in your business so that we can provide you with the best SEO and digital marketing services, with a strategy that you can get behind in total confidence.
As a first step, we offer a free consultation service where you can tell us about your agency and what you want to achieve through SEO. From here, we will create a bespoke plan for your website ensuring you get the best from our time and skill set.
Case studies
With over 15 years of experience in digital marketing and SEO, we have a proven track record of success. Take a look at examples of our previous work with local, national and international businesses, and how our skills improved rankings, web traffic and conversions. For more information on how we can help, don't hesitate to get in touch.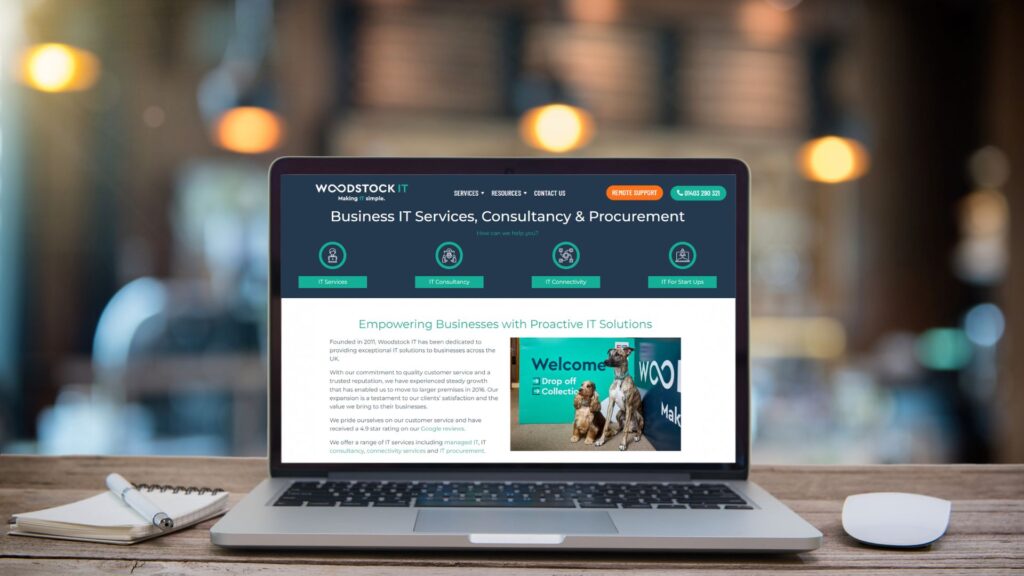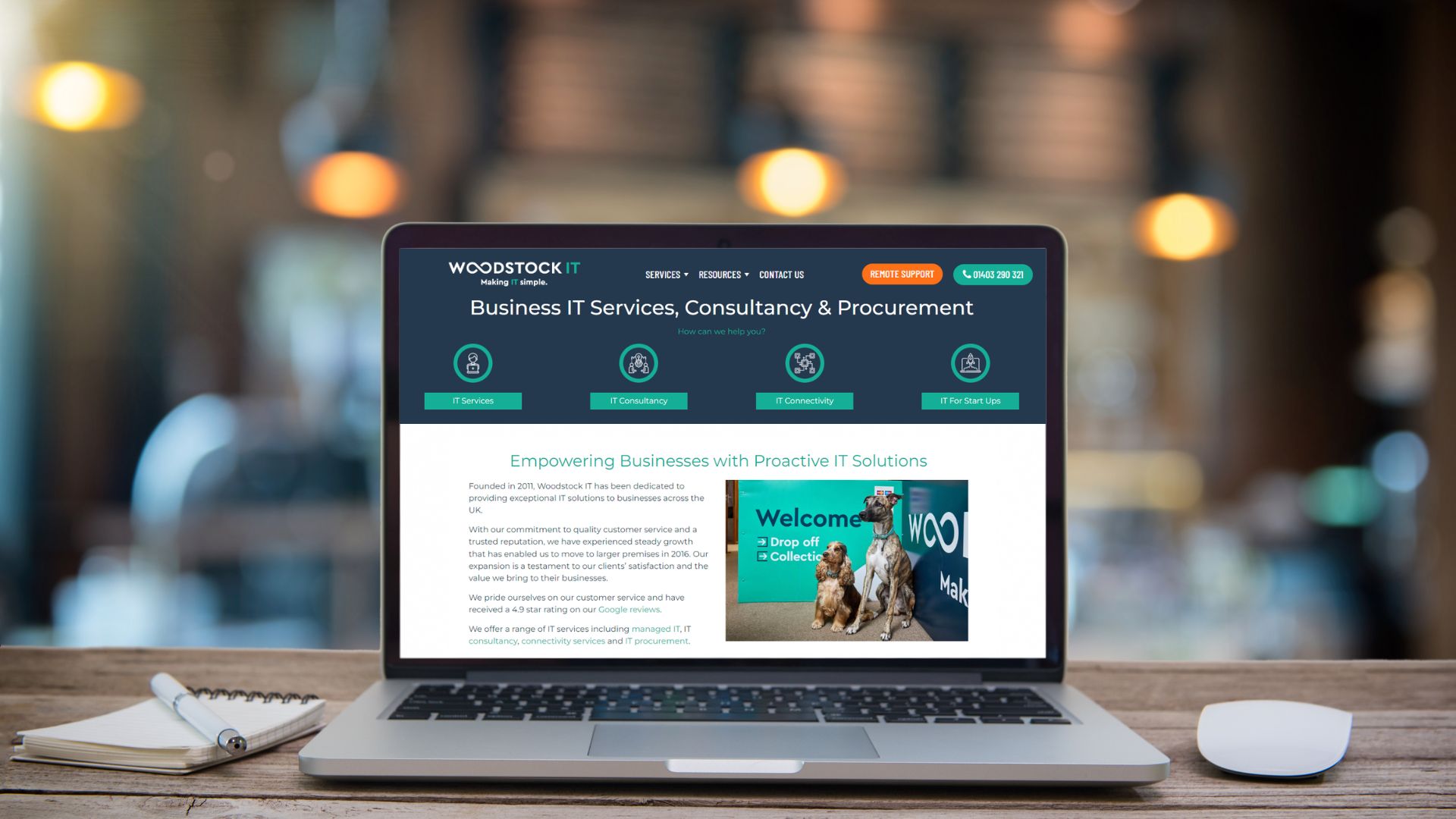 Woodstock IT
SEO
Estate agents FAQs
How long does it take to see results from SEO efforts?
The timeline for seeing results from SEO can vary depending on factors including the competitiveness of the market and the current performance of the website. Generally, it takes time to see significant improvements in rankings and traffic, however, with consistent effort and ongoing optimisation, estate agents can expect strong growth over time.
Typically, we would expect a website to see noticeable results from SEO efforts in around 3 to 6 months, but we will discuss timeframes with you for your specific website before starting work.
What kind of strategies does britweb use to enhance an estate agent's online presence?
At britweb, we use a range of tailored solutions including keyword research, competitor analysis, content creation, on-page optimisation, link-building campaigns, local SEO techniques, mobile optimisation, performance tracking and more. By combining these strategies, we aim to improve search engine rankings and increase organic traffic.
Can I track the progress of my SEO campaign?
Absolutely. We are dedicated to offering excellent communication on our progress and delivering regular reports on our work and the results, outlining key performance indicators such as keyword rankings, traffic growth, conversion rates and bounce rates.
By ensuring open communication, you will always be up-to-date with the progress and success of your SEO campaign, as well as understanding the next steps for continued growth.
Is it worth investing in paid advertising alongside SEO for estate agents?
Investing in paid advertising alongside SEO efforts for estate agents can be beneficial, depending on your business goals. While organic search results are undoubtedly important, paid ads can provide immediate visibility and can complement SEO strategies by targeting specific keywords and demographics to increase website traffic and conversions.
Do I need to hire a professional to optimise my website?
For many estate agencies hiring professionals and using a trusted agency for SEO is the best option. Professionals offer refined expertise and utilise best practices to help ensure continued success online, saving you time and resources whilst achieving results.
Ultimately, SEO is a specialism – professionals can create comprehensive campaigns and focus on keeping you competitive online whilst you work on other aspects of your business. It's also important to consider that the best strategies for SEO change and develop over time. Agencies can adapt and enhance campaigns as they go, swiftly responding to the changing search landscape.
Boost your online visibility today