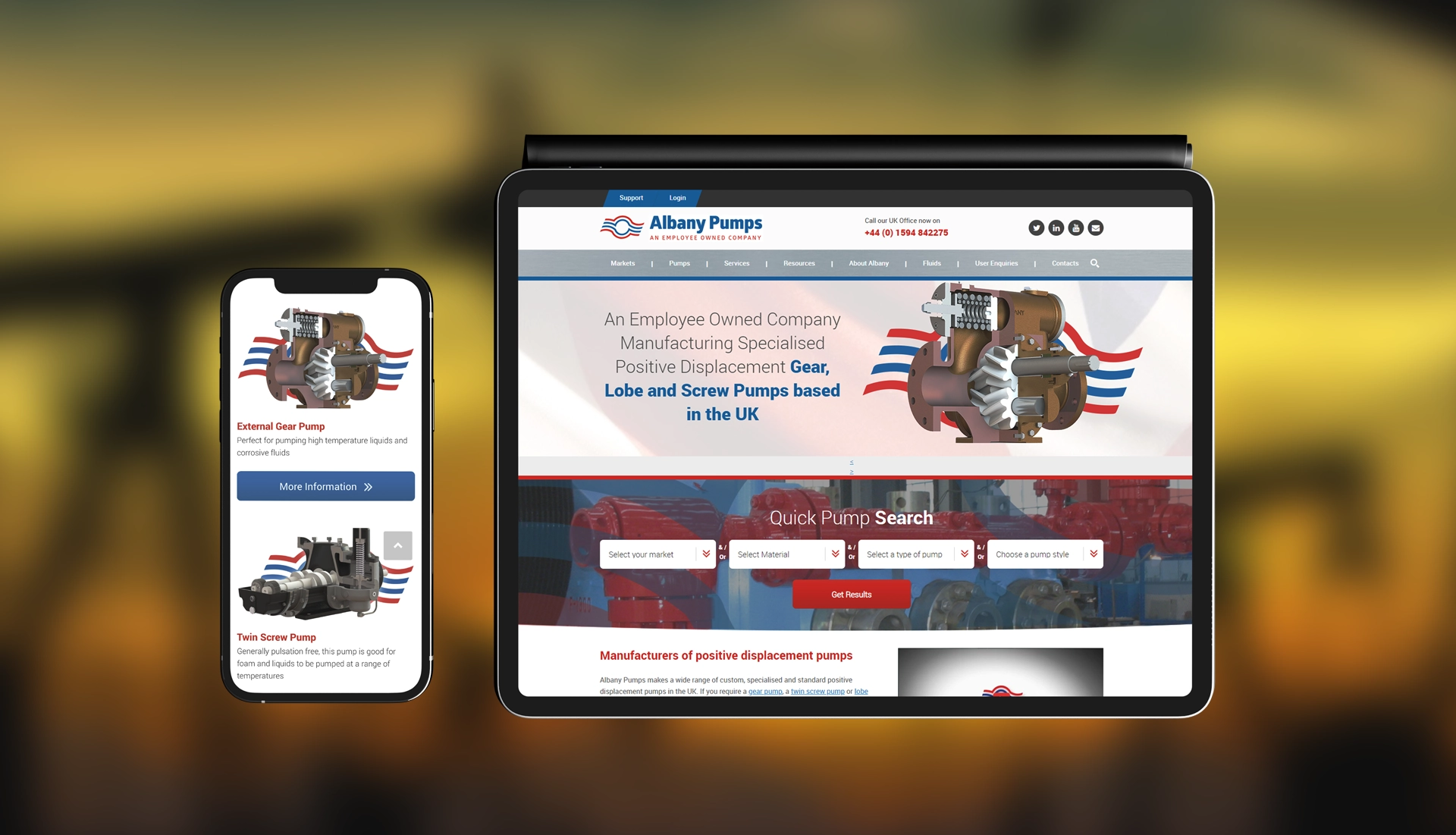 Client Details
Albany Pumps are manufacturers of a wide range of standard, customised and specialised positive displacement pumps in the UK.
The challenge
With over 120 years of history, this highly successful company was looking for a modern, efficient website that looked fresh but was respectful to the past.
A critical element of the project was creating a custom pump search facility allowing users to configure a pump in accordance with their requirements.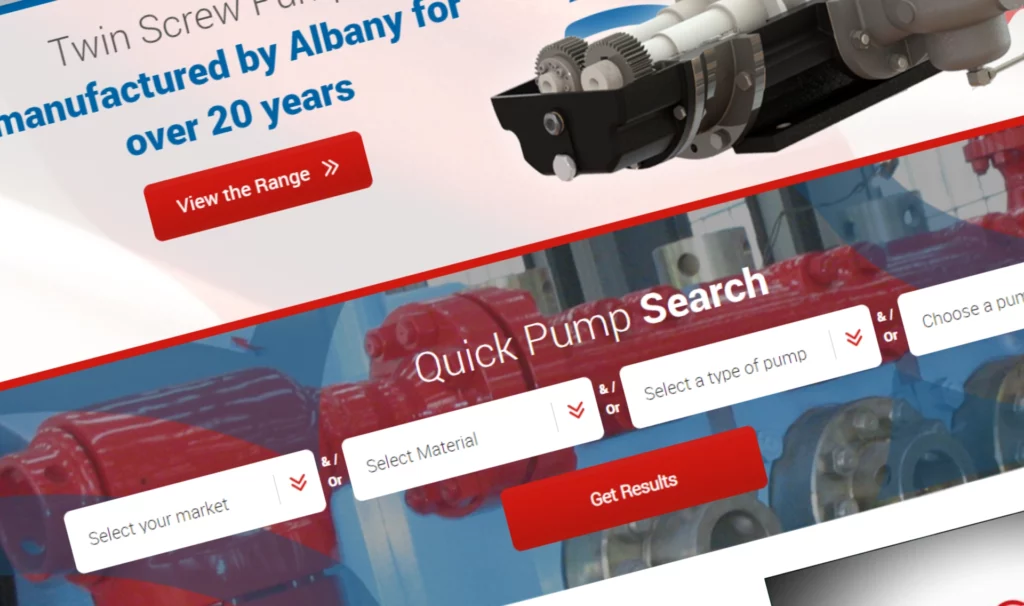 Our solution
The britweb team worked closely with Wildwood PR (Albany's PR and marketing company) to create a website that would satisfy the immediate needs of the specification but would cope with expansion in the future.
How we Added Value
Our team took a lot of time and care to draw up a detailed specification for the work and liaise with all parties to ensure the project stayed on track and on budget.
The Results
The website was launched in April 2018 heralding a new era for this successful business.
"Thanks team, what a great result! Well done to everyone at britweb and Wildwood PR for the thankless task of creating the content on our new website which we at Albany recognise has not been an easy task.
Many thanks for the job, extremely well done!"
Philip Dykes, Managing Director
Web Design Expertise
We've designed websites for a wide variety of organisations and industry sectors.
Including:
E-commerce retailers
National & international service providers
Local retail & hospitality businesses
Schools
IT services
Estate agents
And more.