Converting Made Tech's website to WordPress
Our team rebuilt Made Tech's hybrid website fully in WordPress to ensure the marketing team were able to edit the site as required, at the same time as improving the site's functionality and appeal to visitors.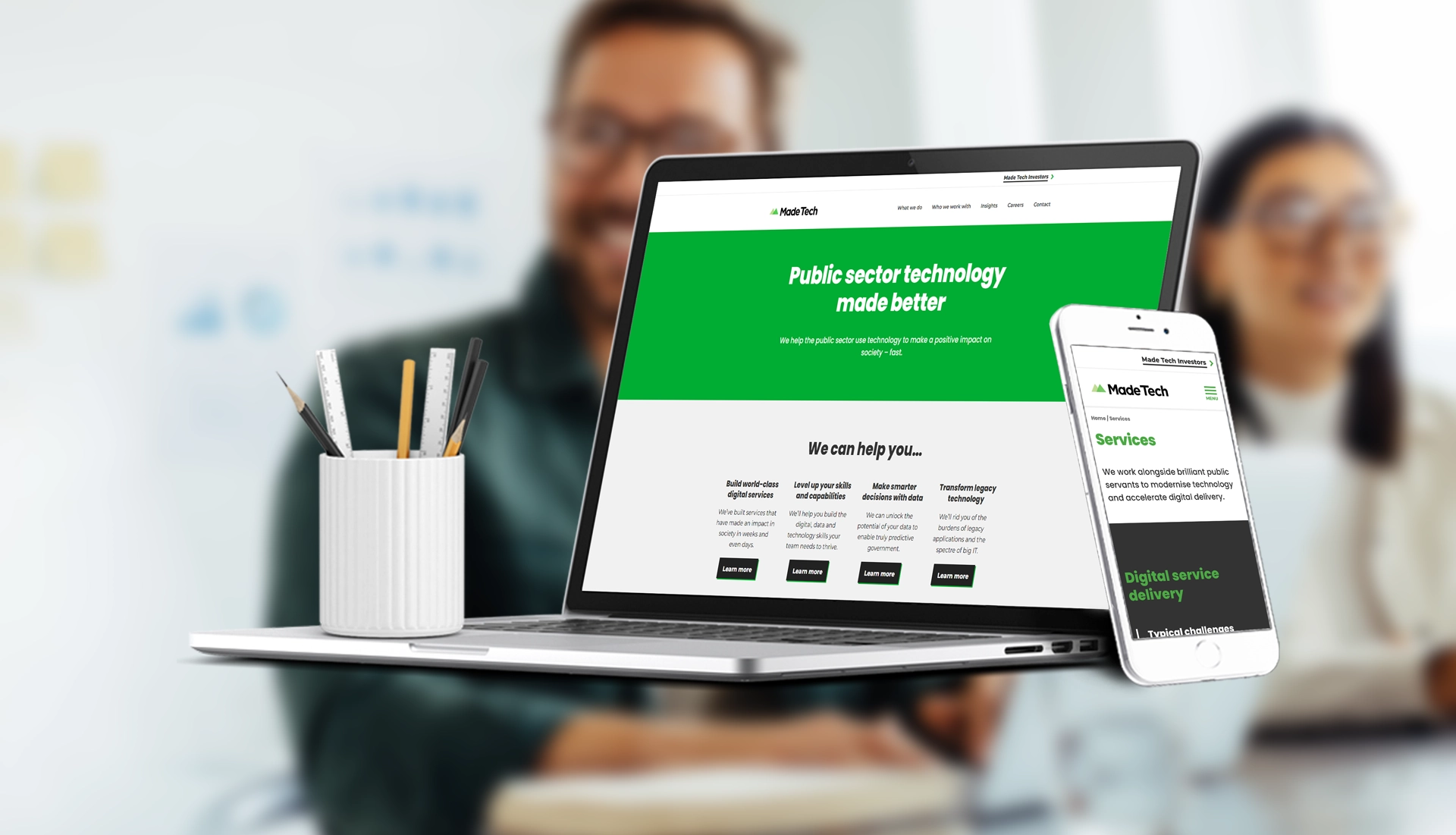 The client
Made Tech is a leading software technology company working mainly in the public sector and with the UK central government and local government.
Their digital service delivery helps empower organisations to utilise their data and meet modern user needs.
Why britweb?
Our development team are specialists in bespoke WordPress builds and could see and action areas of improvement for Made Tech's site performance.
After creating a development plan, Made Tech came on board and the project grew over time to include further enhancements, such as accessibility to WCAG AA and an investors section when Made Tech went through an IPO.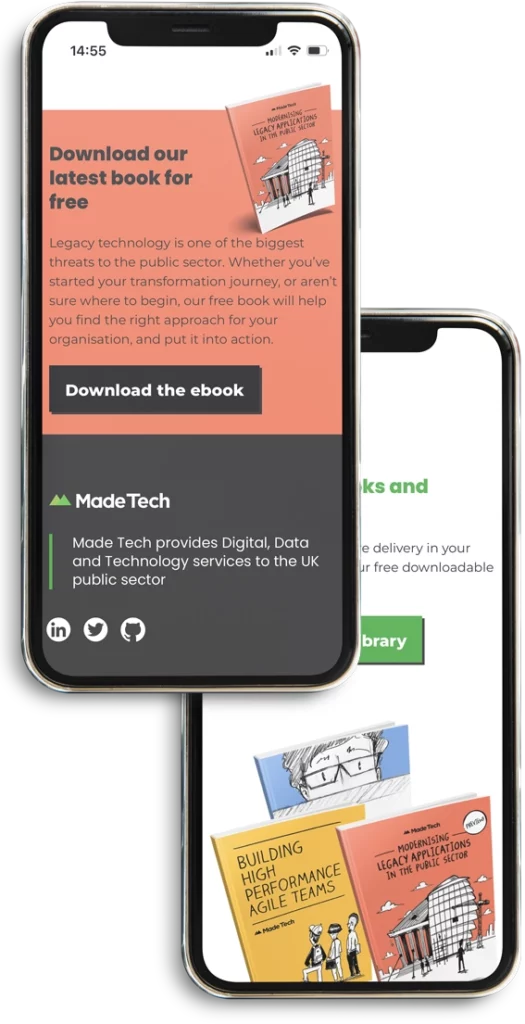 The challenge
Made Tech had been working with an existing website that was built with a hybrid of Workable and WordPress that was difficult for their staff to manage in-house.
With this project, we were able to take the original design of the website and rebuild and convert it into WordPress. We built it to ensure it was editable by all of their team from refreshing blog content and uploading images, to updating events.
Our solution
We looked not just at their existing website to transfer it to WordPress; we were able to utilise the original designs to build a custom theme that now better represents and is more true to the designer's original work.
Utilising WordPress' user friendly interface, we were able to rebuild the site for staff to use in a way that better suits their needs and will save them time and stress in the future.
During this process we were also able to work with Made Tech to increase functionality to include:
Workable integration to show job listings on the career page
A podcast platform to share their episodes on the website
An updated events section for staff to add and remove events as required
An industry insights area to share relevant news
An accessibility audit and work to comply with WCAG AA
Creation of an investors site
As the scope and potential of this project grew, we were proud to deliver not only a transfer of a website, but a better, bespoke website that now works more effectively towards Made Tech's continued success.
The results
Made Tech now benefits from having a website they can easily update, fully built in WordPress.
We were thrilled to work with Made Tech on this web development project and pleased to now have them as a retainer client for ongoing development work.
Client testimonial
"We have been working with britweb for the past year on various digital projects, most recently around our investor site and a full accessibility review.
We have been very happy with their digital expertise and ability to work seamlessly with our teams. We look forward to a continuing relationship with them."
Laura Plaga, Head of Marketing